Beckenbauer on Real-Bayern: "Possession means nothing when the opponent has chances"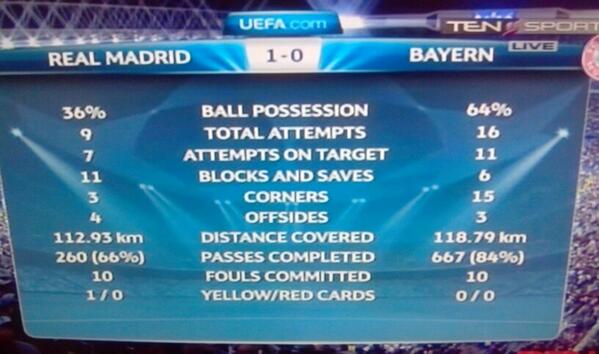 When you are Bayern Munich coach, pretty much the last person you want to be criticised by is Franc Beckenbauer.
The Kaiser felt like many after last night's 1-0 defeat for Bayern Munich at the Bernabeu – the German champions may have dominated possession but they hadn't done anything with it!
After the game, Beckenbauer was quoted as saying by the Spanish press: "Possession means nothing when the opponent has the chances. We can be happy that Real only scored one goal."
Bayern's dominance of the ball veered from 73% in the first half to 64% at full time but Real Madrid had the better chances and could have been 3-0 up at half-time.
And, this is not the first time Franz Beckenbauer has criticised Pep Guardiola during his time as Bayern Munich coach.
Beckenbauer worried about Bayern "boring the fans" during a TV broadcast during their Champions League draw with Arsenal at the Allianz Arena in March.
[gthumb id="422013″ size="large" autoplay="1″]
---