Beast is Back! Sandro rocks a blue Dothraki goatee on Spurs return v Dnipro [Picture]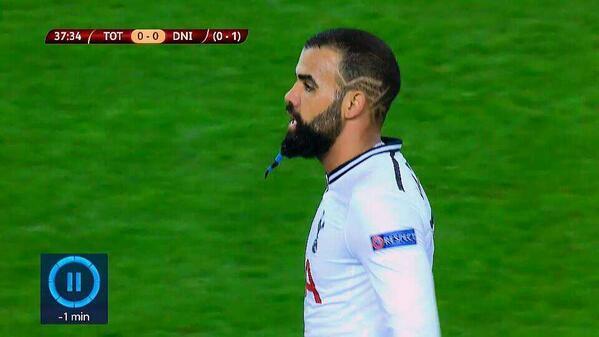 The Beast is back with a bang!
Spurs Sandro had been keeping his followers up to date on his long-awaited return against Dnipro tonight, but he also had a little surprise up his sleeve which he'd kept secret.
The Beast is sporting a black and blue striped goatee extending below his chin, in the Dothraki style from Game of Thrones, as also worn by Kung-Fu masters, of which Sandro is a keen student.
Swag off the charts!
And he even whipped out a bit of the ancient Chinese Martial Art, performing a high kick clearance to great effect, as in the Vine below.
[gthumb id="407956″ size="large" autoplay="1″]
---