Bayern Munich's CHEEKY Tifo at Borussia Dortmund: "Still looking for this?!"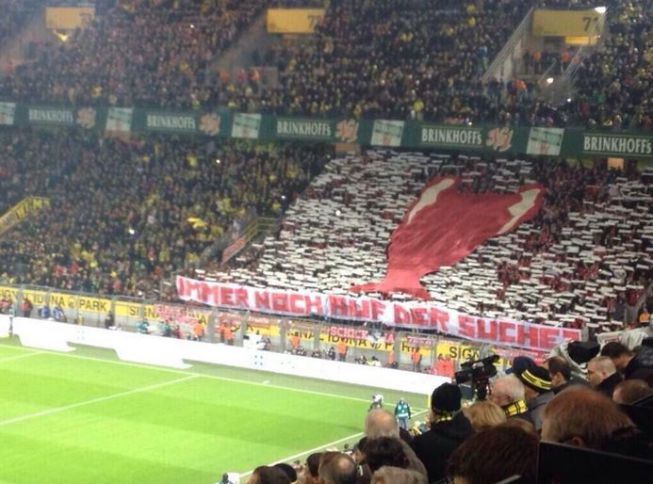 Bayern Munich once again asserted their dominance over the Bundesliga with a 3-0 win at Borussia Dortmund on Saturday.
Pep Guardiola's side didn't go ahead until midway through the second half but then asserted their dominance with late goals to complete a big victory in the chase for the Bundesliga.
Now seven points clear of Dortmund, Bayern will almost certainly go into the winter break as Winter champions unless they have a dramatic fall away in the next three games.
Considering Pep Guardiola's side have set a new record of 35 points from the opening 13 games, this seems rather unlikely.
The Bayern fans rocked up at the Signal-Iduna-Park Stadium, with a cheeky Tifo of the Champions League trophy, reminding Dortmund who won the final at Wembley last season.
The message underneath is "Still looking for this?"
Which also fits with the famous Dortmund Tifo displayed of the binoculars looking for Old Big Ears.
---