Bayern CEO Karl-Heinz Rummenigge shoots down Man United on Toni Kroos promising he'll be in Munich next year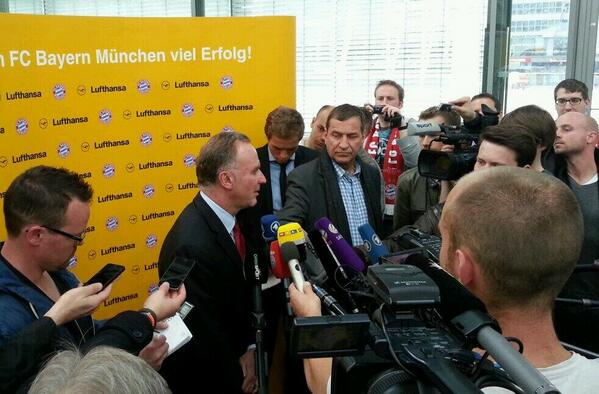 Bad news for Manchester United. Toni Kroos is staying at Bayern Munich.
Bayern CEO Karl-Heinz Rummenigge has given fresh quotes on the future on the attacking midfielder on Monday, and the Munich legend appears to have categorically ended thoughts that Kroos will be a Man United player next season.
Rummenigge said "Toni Kroos is sure to wear Bayern Munich shirt next year."

All indications are that Bayern will now move to sign 24-year-old Kroos up to a fresh deal at the Allianz Arena.
Midfielder Kroos is under contract until 2015, but has yet to reach an agreement on a new deal with Bayern. He is reportedly on €86,000 a week, and hopes to at least double his wages if he is to put pen to paper.
Bayern Munich play Manchester United on Tuesday night at Old Trafford in the quarterfinals of the Champions League.
See Karl-Heinz Rummenigge speaking to reports on Monday (in German) below.
---