Basel coach Murat Yakin admits he has held talks with Spurs [20 minutes]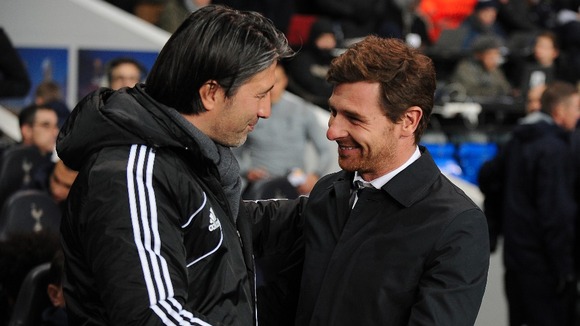 Basel may not have qualified for the Champions League knockout rounds but two wins over Chelsea will likely have impressed Tottenham chairman Daniel Levy.
Murat Yakin, who master minded a penalty shoot-out win over Spurs in the Europa League last season, has admitted today that he has held talks with the north London side about succeeding Andre Villas-Boas, according to Swiss website 20 minutes.
In October, Lazio were interested in bringing Yakin to Rome but he has denied any discussions with the Serie A side and revealed that there have been talks with Spurs.
Yakin is quoted as saying: "I had no contact with Lazio, but with Tottenham, yes."
To add further fuel to the rumours, Tottenham Technical Director Franco Baldini was spotted at some of Basel's Champions League games, where he was reportedly checking out the form of Egyptian right winger Mohamed Salah.
20 minutes add that Basel are going through a rocky spell after coming third in Group E of the Champions League.
Yakin's contract expires at the end of the season which could make him a realistic candidate should Tim Sherwood fail to impress as Spurs interim coach.
If Yakin was to take over at White Hart Lane, there will be many comparisons with former Swiss boss Christian Gross who was appointed by Alan Sugar as Spurs boss in 1997 and only lasted nine months.
Tottenham v West Ham: Watch a Live Stream of the Capital One Cup match.
---
GAMBLING CAN BE ADDICTIVE, PLEASE PLAY RESPONSIBLY