Barcelona to make shock signing of Gideon Baah from HJK Helsinki [Ghana Soccernet]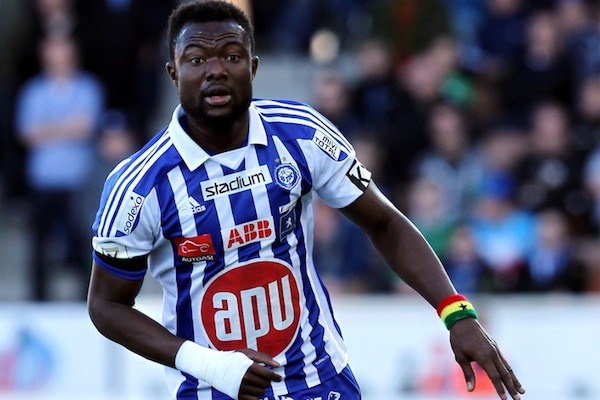 Who?!
Ghana Soccernet are claiming to have scored an exclusive, reporting that FC Barcelona will complete a shock signing of Gideon Baah from HJK Helsinki.
Baah is a 24-year-old defender who usually plays at left-back, who has only one international cap for Ghana.
He has been in Finland since 2013, while his current deal in Helsinki expires at the end of the season.
According to the claims Barca and HJK are in advanced talks, while Baah would initially arrive at the Camp Nou on a six month loan deal.
The news comes days after Barca learned that Jordi Alba is out for at least 10 days with a hamstring problem.
Of course, the whole story is baffling.
Barcelona do have a tendancy to sometimes buy players who you may not think would be on their radar – for example when the Catalans spent £15.8m signing the then 30-year-old Valencia defender Jeremy Mathieu on a four-year deal – but this is majorly left-field.
It should also be noted that while the story has been recycled around Spanish media, they all refer to Ghana Soccernet as the source.
---