Barcelona sporting director admits Lionel Messi could leave for Man City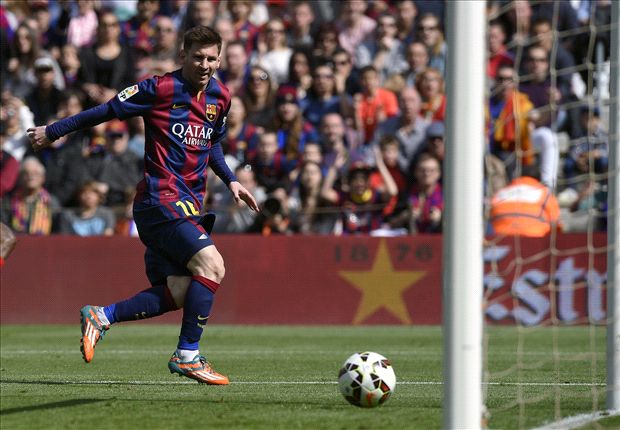 Barcelona fans may have cause for worry after the club's sporting director admitted that Lionel Messi could leave the club for Manchester City or Paris Saint-Germain.
Ariedo Braida spoke to Esport 3 about the possibility of Lionel Messi leaving the club one day and while saying it was nearly impossible, also acknowledged that his release clause was a potential ticking time bomb.
Of course, the only way to set off this time bomb would be with a bag of cash containing €250 million. Not your conventional time bomb.
As far as he concerned, there's always a danger that clause could be triggered when clubs like City and PSG are about. In quotes published by Goal, Braida said: "I think that it is nearly impossible to see Messi leave Barcelona, but it could happen with clubs like PSG and Manchester City around, who have a lot of money to spend.
"Strange things happen every now and then. Messi is not simply a footballer. He is a phenomenon, an extraterrestrial. He is up there with Pele and Diego Maradona. He has incredible speed and takes aim at goal in an impressive way."
Messi is in extraordinary form at the minute. He seems to be thriving while his rival Cristiano Ronaldo flounders in the wake of his Ballon d'Or win in January.
He broke the all time Spanish hat-trick record over the weekend against Rayo Vallecano as Barca dismantled them in a 6-1 win to go top of the table.
At the age of 27 – after ten years of senior professional football – Messi shows no signs of slowing down and continues to be the key player in a Barcelona team packed with stars.
Back Real Madrid to beat Schalke at 2/1!!!
---