(Barcelona & Argentina's) Lionel Messi cleared of all charges in tax evasion investigation [El Pais]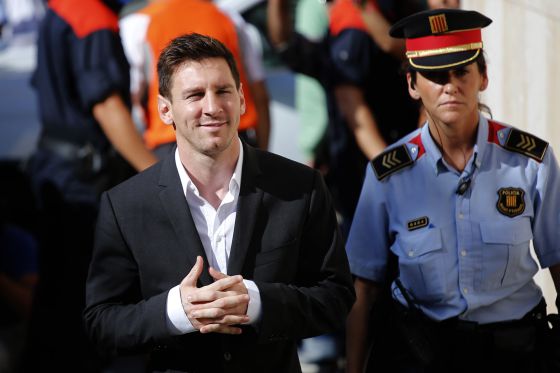 One less problem for the pressurized Lionel Messi to worry about: the four-time Ballon D'Or has been cleared of all charges in the tax-invasion investigation the public prosecutors had been carrying out over the last year.
After a long and drawn-out process, Messi's pleading of ignorance has been the crucial point in the prosectors deeming him to be innocent, according to El Pais.
Messi told the judge 'My father manages all of my financial affairs and I trust him', and this affirmation was deemed to be 'perfectly credible' by the acting judges.
Messi's father Jorge Horacio, however, remains under investigation, suspected of creating a false company by way of avoiding paying tax, estimated to be t the tune of 4 million euros.
Also playing in Messi's favour in having his name cleared were the testimonies of two tax-office witnesses, according to El Pais, who confirmed that Messi 'knew nothing' about any of the financial dealings.
---
GAMBLING CAN BE ADDICTIVE, PLEASE PLAY RESPONSIBLY