Banter: Cesc Fabregas trolls John Terry's Instagram after Spain beat England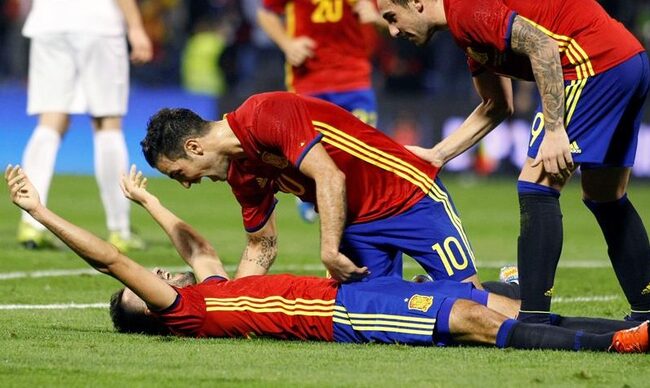 Cesc Fabregas forgot his Chelsea struggles momentarily last night, turning in a brilliant performance as Spain beat England 2-0 in Alicante.
Cesc has been one of the unfortunate scapegoats in Chelsea's early season crisis, and was benched against Stoke last week.
The Catalan has also had to face constant rumours and speculations that he is one of the chief agitators in a supposed dressing room mutiny against Jose Mourinho, an allegation he vehemently denied on Twitter.
But he looked back to his best last night, setting up Mario Gaspar for the opening goal with a wonderful chipped pass.
And he really relished beating his adopted country, paying a visit to Chelsea teammate John Terry's Instagram post with a cheeky 'Sorry mate'.
No longer considered for England, the former England skipper had posted a feet picture while enjoying a cup of tea during the game; little did he know Cesc was going to spoil his party.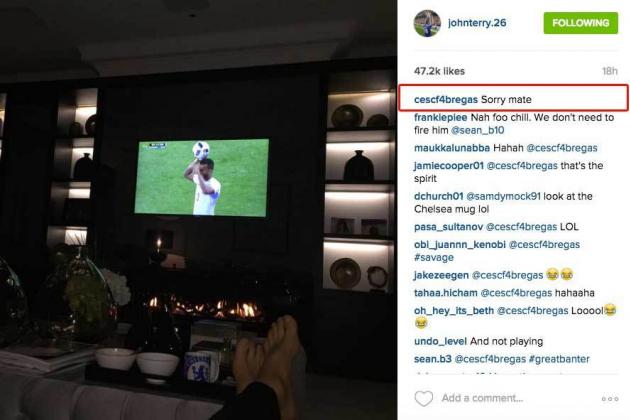 ---