Balls of steel! Antonio Candreva scores a Panenka penalty with 1st shot of Spain-Italy shoot-out!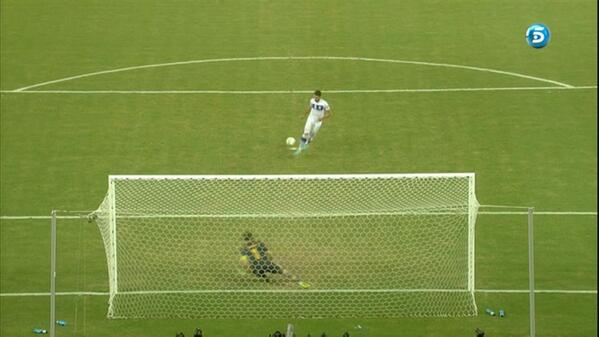 It was a penalty shoot-out of the highest class.
Where two of the finest goalkeepers to ever grace the game, failed to come close to saving a spot kick.
Yet, it was Lazio midfielder Antonio Candreva, one of the least-known players on the pitch, who set the tone and arguably scored the best penalty of the shoot-out in Italy's 7-6 defeat to Spain.
Not many players score a Panenka with the first attempt and Candreva must have balls of steel.
Get it wrong and it would have been difficult for Italy to come back psychologically.
Respect!
GIF and video below. On the video just listen to the Italian commentary!
---