Back Off: Costa Rican fans protest FIFA's fair play's hymn before the Jamaica game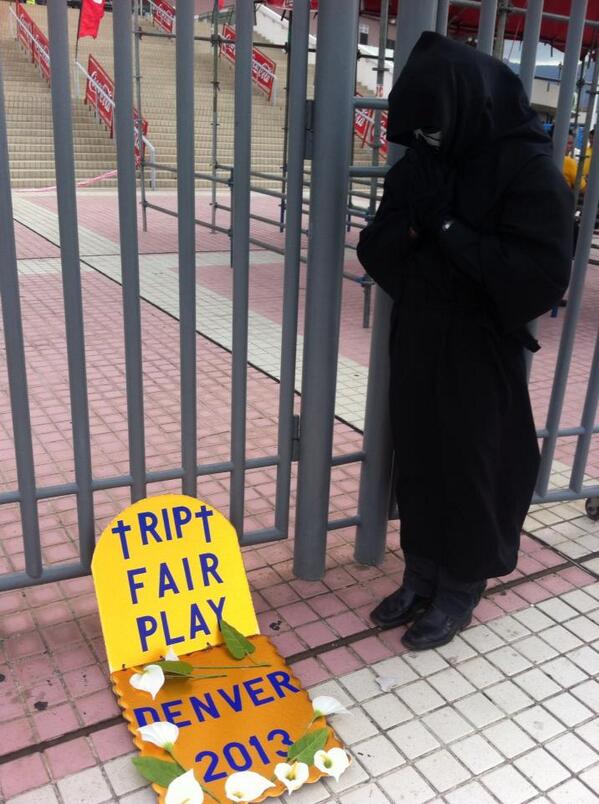 Costa Rican football fans remain very angry.
Rewinding to last Friday night, arguably the biggest story in world football was the biblical snowstorm conditions during the United States v Costa Rica CONCACAF World Cup qualifier.
Despite the outrageous weather conditions the match went ahead, and Costa Rica ultimately slumped toa 1-0 defeat after Dempsey scored for the Americans.
After the match Costa Rica lodged an instant appeal to FIFA to call for the game to be replay. That appeal was since rejected by football's governing body, however it was made plain on Tuesday night that the Costa Rican fans remain pissed.
As the teams and referees strolled onto the pitch for the World Cup qualifier against Jamaica, all the Costa Rican supporters in the Estadio Nacional de Costa Rica in San Jose turned their backs on the pitch as the FIFA's fair play's hymn was blared over the sound system.
Whilst the collective fan protest was an impressive sight, sadly for the fans it will still do nothing to reverse FIFA's decision to uphold the score of the USA game.
Watch the Costa Rican fans' protest below.
---