Awkward! New West Ham man Diego Poyet apologises for criticising Andy Carroll & Stewart Downing
Earlier this summer West Ham United signed young 19 year old Charlton Athletic star Diego Poyet on a four year deal.
Son of Sunderland manager Gus Poyet, the teenage midfielder today took to Twitter for earlier tweets mocking current teammates Andy Carroll and Stewart Downing.
The ex-Liverpool pair both flopped at Anfield and moved on to West Ham, where they have now been joined by young Diego Poyet.
Andy Carroll appeared to take it in good heart, sharing some friendly banter with his new teammate on Twitter (above).
Poyet's tweets criticising Downing and Carroll can be seen below: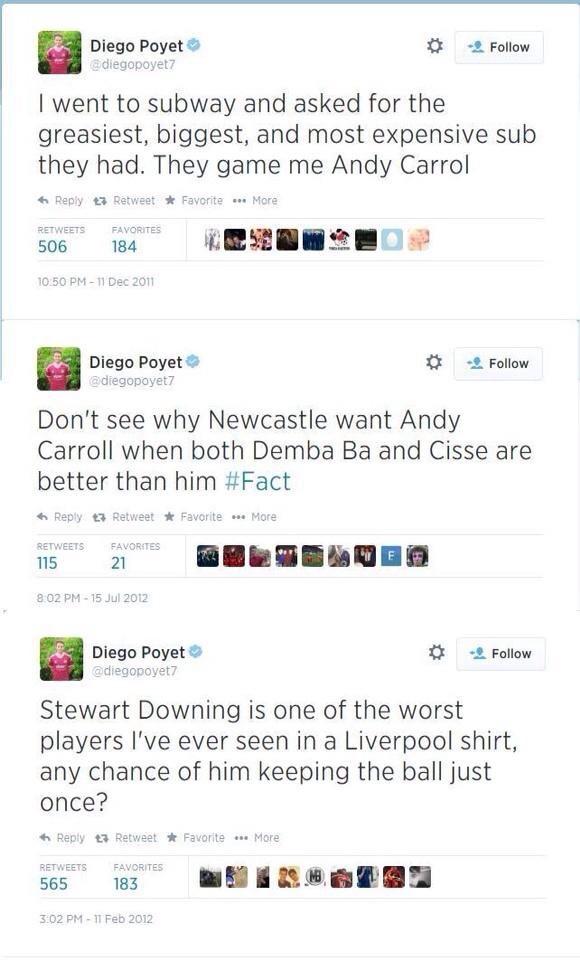 ---