Awesome! Zlatan Ibrahimovic donates €40k so Swedish learning disabilities team can make it to World Cup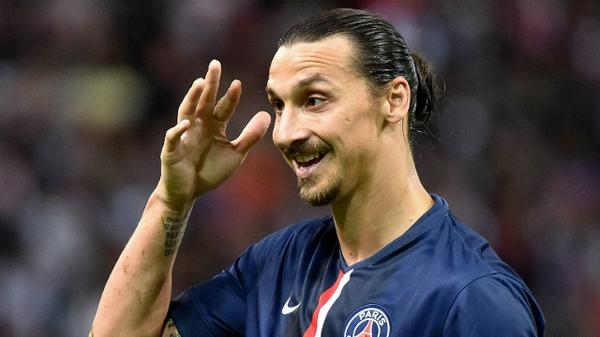 A great story surrounding PSG striker Zlatan Ibrahimovic has been made public by Swedish newspaper Expressen.
Whilst the 32-year-old striker and his Swedish team mates never made it to the World Cup in Brazil, Zlatan has made sure another team from the Scandinavian country will be there.
The Swedish learning disabilities national team qualified for the World Cup two years ago but their participation was in doubt due to their lack of finances.
Zlatan heard about this and donated 40,000 euros so they can make it to Brazil and compete in the INAS World Championships.
The PSG hitman and a host of other players were asked to donate shirts that could be auctioned off for charity, Zlatan responded by giving the Swedish learning disabilities team the money himself.
Stefan Jonsson, the assistant manager of the team, told Expressen: "We didn't know how to make it. Then Zlatan came in to the picture. Zlatan asked how much money we needed. We answered through our contacts in the Swedish national football team. And then he transferred the money to our account as a gift. An amazing gesture."
Ibrahimovic gave 350,000 Swedish Krona (40,000 euros) for flights, hotels and living expenses in Brazil.
Jonsson also added that "Helena Seger (Zlatan's partner and mother of their two sons) was sincerely touched and cried when he told her about his gesture. They seem to be really nice people, both of them. And Zlatan is really the opposite of what people think he is – a warm and kindful person."
---
GAMBLING CAN BE ADDICTIVE, PLEASE PLAY RESPONSIBLY