Awesome! Japan fans shrug off World Cup exit to clean up the stadium after Colombia defeat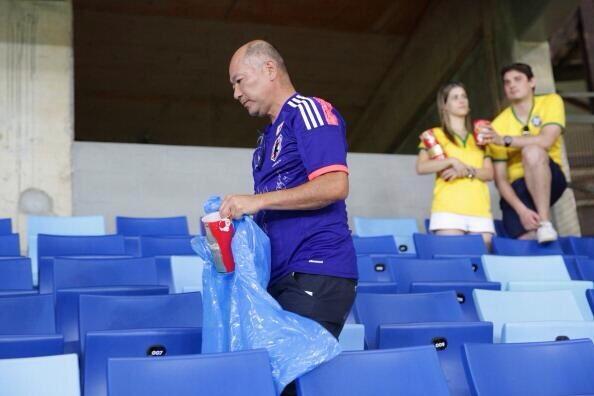 Japan's World Cup campaign may have been a huge disappointment but there supporters have won the hearts of many across the globe.
After every game the Blue Samurai played, Japanese fans took their blue rubbish bags and cleaned up the stadium of any mess.
Pictures emerged after the disappointing results against Ivory Coast and Greece of Japan supporters with blue bin bags after the final whistle of both matches.
The blue rubbish bags even became some sort of symbol for the Japanese fans – they were even spotted partying with them after the Greece draw.
And, despite their World Cup exit on Tuesday, Japanese fans pulled out the blue bags and cleared up the Arena Pantanal stadium after losing 4-1 to Colombia.
Selection of images showing the Japanese cleaning are above and below.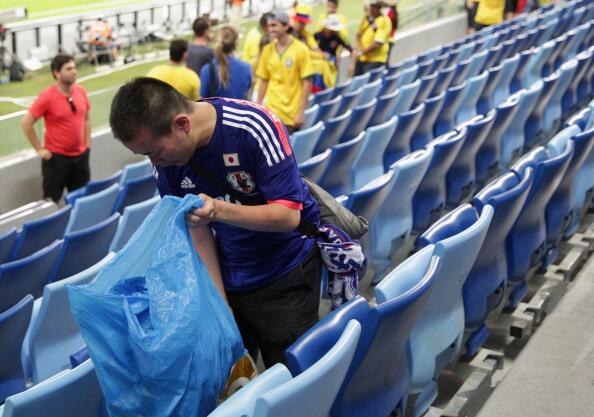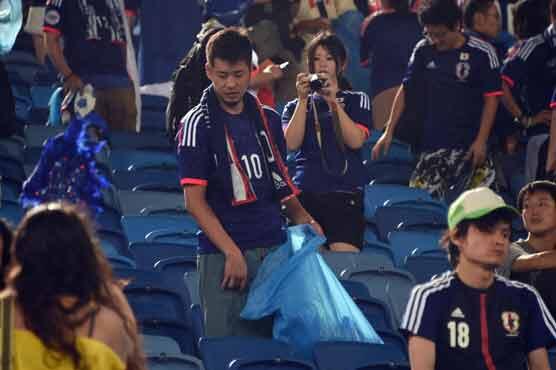 ---
GAMBLING CAN BE ADDICTIVE, PLEASE PLAY RESPONSIBLY