AVB the bigger man: Mourinho barely gets off his seat to shake hands pre-match, Faria & Chelsea staff stay seated!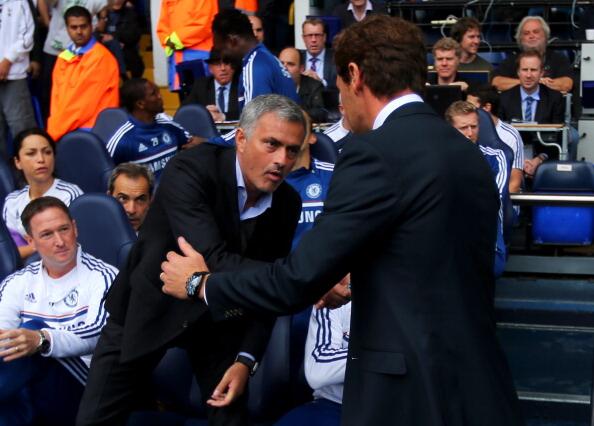 All eyes were on the Portuguese pair Jose Mourinho and Andre Villas Boas as the London derby got underway this afternoon, with the former mentor and protege's fallout having spilled out publicly this week.
Would they shake hands?
As it was, it was the protege who was the bigger man, making a point of striding over to the Chelsea bench to shake each and every member of Chelsea staff's hands.
Mourinho seemed surprised, and barely had the manners to get up out of his seat to greet AVB, while Rui Faria et al remained pointedly rooted to their seats as AVB came by to shake their hands.
Watch closely how Faria thought he was being snubbed at first; he didn't like it one bit!
[gthumb id="359047″ size="large" autoplay="1″]
---