Attractive female streaker carried off by steward during Sampdoria v Napoli! [Pictures]
Fans who paid for a ticket for Napoli's visit to Sampdoria certainly got their money's worth.
Proving the accusation that Serie A is boring and defensive is lazy nonsense, the game was a goalfest with Napoli emerging on the more glorious side of a 5-2 scoreline.
Lorenzo Insigne was among the scorers for Rafael Benitez's team but the pint-sized maestro may have stopped in his tracks when a female streaker, in only her bikini, ran on to the pitch.
Bizarrely, it appeared his boss had nominated himself as the one to stop her! But on closer inspection it could be seen that the steward who tackled the streaker just looked remarkably similar to the former Liverpool boss.
The incident wasn't met with sighs or groans as it all seemed very lighthearted and good-natured. The steward who had to deal with the streaker didn't seem too irked with his task either, carrying the scoundrel off like a trophy!
We're not sure he would have dealt with a male streaker in the same fashion!
After the disgusting scenes from Zenit earlier today, if there is ever a time or place for pitch invasion, this is the manner in which it should be done: non-threatening and light-hearted.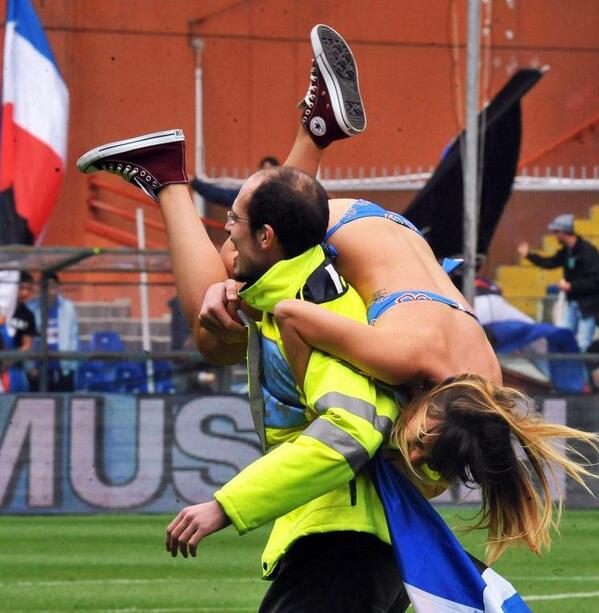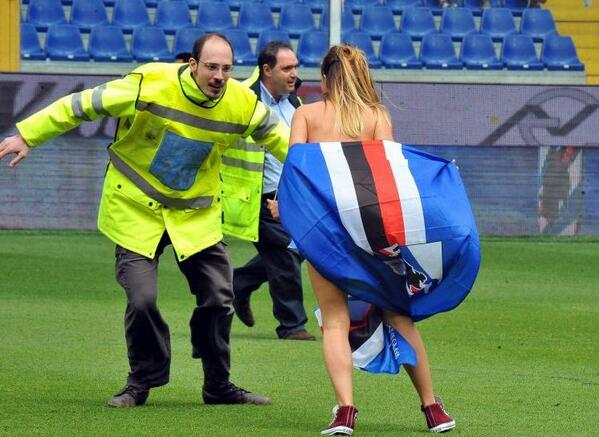 ---