Atletico's Fernando Torres matches a scoring milestone last achieved at Liverpool [Video & Tweets]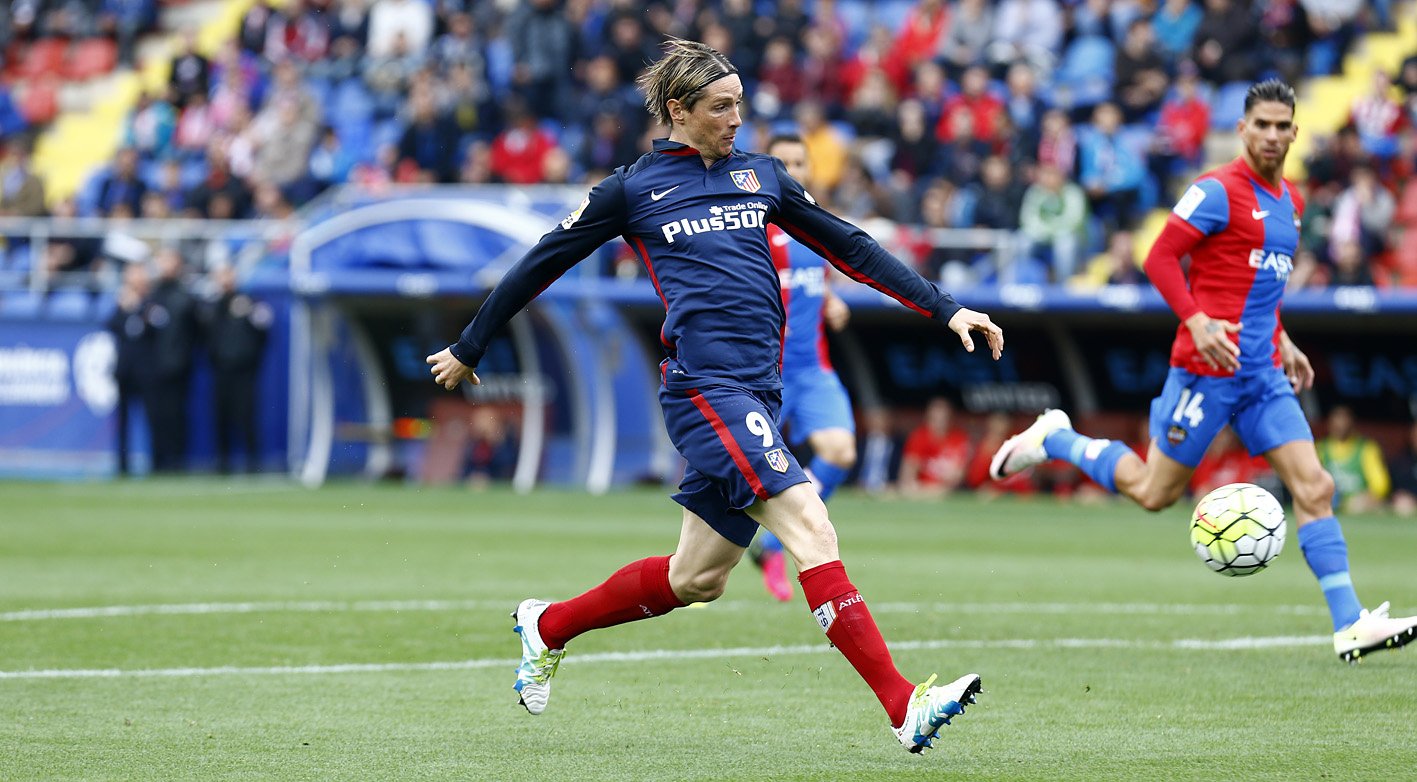 Fernando Torres is red hot at the moment.
El Nino's hasn't been in this good form since his old days at Liverpool.
And that's not simply empty words either. Torres opened the scoring for Atletico Madrid away at Levante on Sunday in La Liga, as he moved up to 10 goals for the season in the Spanish top flight.
Torres hadn't scored 10 goals in a league season since his Liverpool days.
The forward's confidence was in full view at Levante as he scored with a terrific first time shot after timing his run to perfection to breach the home backline.
Fernando Torres has now scored 6 goals in his last 10 games across all competitions.
Could he be forcing his way into the Spanish reckoning for the European Championships?
La Roja don't have too many striking options, and it's not beyond the realms of possibility that El Nino gets a place in Vicente Del Bosque's side.
Tweets on Fernando Torres are below.
10 – Fernando Torres has scored 10 goals in a league season for the 1st time since 09/10, for Liverpool in Premier League (18). Resurrection

— OptaJose (@OptaJose) May 8, 2016
#TorresSelección#TorresSelección#TorresSelección#TorresSelección#TorresSelección#TorresSelección#TorresSelección#TorresSelección

— MisterChip (Alexis) (@2010MisterChip) May 8, 2016
If Koke and Torres are not on the @SeFutbol for the Euro 2016, it will be a travesty. Most in form Spaniards currently

— Shaun (@Fabreliquid) May 8, 2016
How much of Torres's salary should Atleti deposit directly in Koke's account?

— Andres Cordero (@DreCordero) May 8, 2016
Simeone should be credited for resurrecting a completely dead Torres..

— Gottes Lieblings. (@Yemzine) May 8, 2016
Torres 11th goal of the season, 10th in La Liga. First time we have as much as taken the lead at the Ciutat de Valencia under Simeone.

— AtléticoFans (@AtleticoFans) May 8, 2016
God knows what Simeone did to make Torres a footballer again

— JARV (@javycane) May 8, 2016
Fernando Torres continues to score for Atletico. Well done by Simeone bringing him back in vintage form.

— SportsTalkFeed .com (@SportsTalkFeed) May 8, 2016
Click here for more Premier League betting tips
---