Athletic Bilbao confirm Ander Herrera has paid his buyout clause, expected to join Man United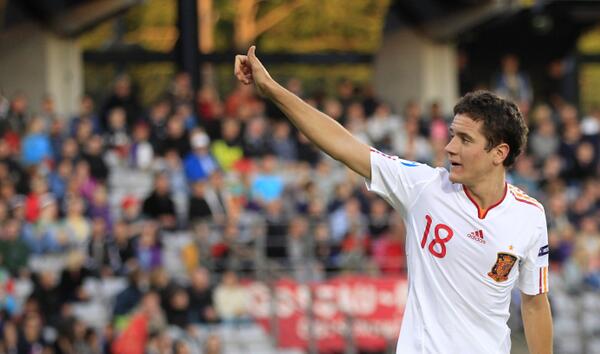 Earlier today, Athletic Bilbao gave Manchester United fans a scare when they announced they had rejected a 36 million euro offer for Ander Herrera.
Effectively, it appears Bilbao were keen to announce that Herrera is pushing the move through himself, which they have done on Thursday afternoon.
After the United bid was rejected, Bilbao have still lost Ander Herrera, with the player paying the full fee 36 million euro fee himself, to remove him from his own contract.
Manchester United will have paid Herrera the 36 million euros – in a move similar to how Javi Martinez left for Bayern Munich, also from Bilbao.
The official statement simply states that Herrera has been released from his contract after paying the clause.
Whilst Manchester United are not mentioned in the statement, it is understood Herrera has passed a medical at Carrington and will be unveiled by the Premier League champions in the next 24 hours.
Some further Tweets, followed by the statement in Spanish, on the transfer of Ander Herrera to Manchester United are below.
In other news …. Herrera to #MUFC on the verge of being done. Expected announcement in next 24 hours

— James Ducker (@DuckerTheTimes) June 26, 2014
Told Herrera will sign a four year contract at #MUFC with option of a 5th year

— James Ducker (@DuckerTheTimes) June 26, 2014
The official statement only states that Herrera has been released from his contract following him paying the clause. He will join Man United

— Jonas Giæver (@CheGiaevara) June 26, 2014
Some very strong words from Athletic's president Jose Urrutia about Ander Herrera:

— Jonas Giæver (@CheGiaevara) June 26, 2014
Urrutia (Athletic president): "Athletic want players whose first option is to defend this club's shirt."

— Jonas Giæver (@CheGiaevara) June 26, 2014
Urrutia: "In saying this, Ander Herrera's choice is not a part of this idea. We find this disappointing towards the club."

— Jonas Giæver (@CheGiaevara) June 26, 2014
Athletic also write that they wish to thank Ander for his dedication to the club these past three years and wish him all the best.

— Jonas Giæver (@CheGiaevara) June 26, 2014
---