Aston Villa need to rewrite the record books to avoid relegation after losing to Arsenal [Graphic]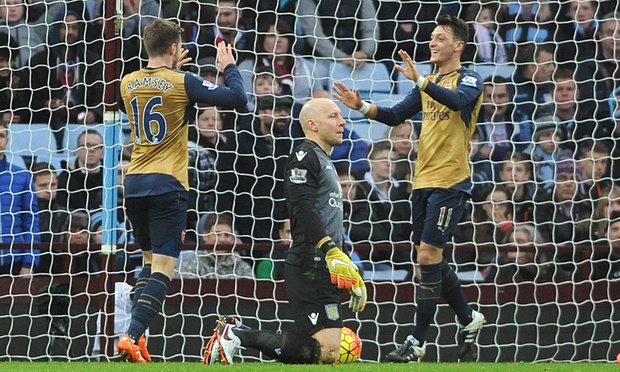 The good people at Sporting Intelligence produced a bad graphic for all Aston Villa fans after the 2-0 home defeat to Arsenal on Sunday.
While Arsene Wenger's side moved into top spot in the Premier League after Sunday's game, Remi Garde's Clarets are glued to the foot of the table.
You've got to wonder is Garde is now regretting his decision to take over the hot seat at Villa Park from Time Sherwood.
After 16 rounds of the campaign, Villa have a pathetic six points.
Moreover, it's now guaranteed that Villa will be bottom of the league at Christmas, and even if they beat Newcastle away in their next game, they'll only have single digit points come December 25th.
As pointed out by Sporting Intelligence, if Aston Villa plan to beat the drop, they'll now have to become the first team to escape relegation having had less than ten points on Christmas.
In short, they need a bloody miracle.
See the graphic illustrating Aston Villa's predicament below.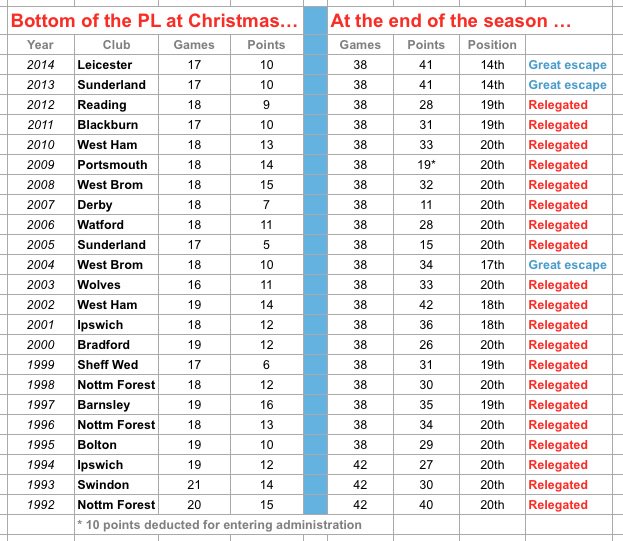 ---