Aston Villa fans troll Manchester City's Fabian Delph with toy snakes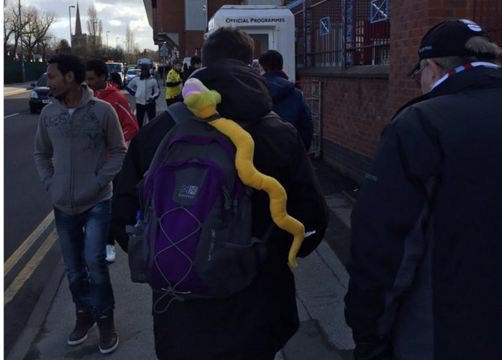 Aston Villa fans haven't forgotten Fabian Delph's very sneaky departure last summer.
Leaving a club is one thing, but it's the way in which Delph did it that sticks in the craw for Villa fans.
After initially being told of interest from Manchester City, Delph went on record with a video interview saying he would not be leaving, patting himself on the back by saying he was out to prove 'there is still loyalty in football.'
A week later, he signed for City.
A Yorkeshire lad, Delph signed for Villa aged 20, and became an integral part of the club over his six year stay, and had become a real fan's favourite.
But he really tarnished his image with his unceremonious departure, and Villa fans are making their feelings known in no uncertain terms at Villa Park today.
Some have even brought toy snakes along, in case Delph needed any props to understand how they feel about him.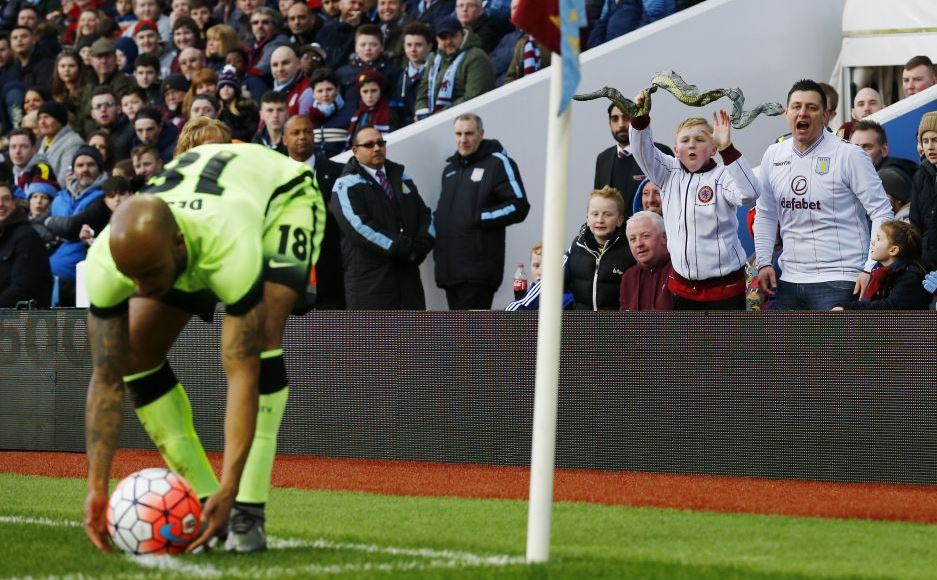 ---