AS: Cristiano Ronaldo will reject new Real Madrid deal; PSG & Man United tipped to bid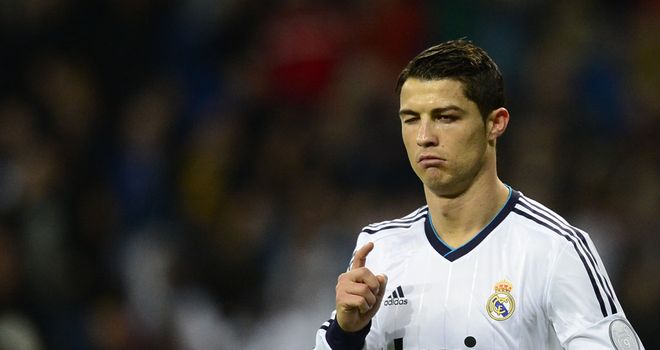 AS splash with major transfer news this morning: Cristiano Ronaldo will reject Real Madrid's new contract offer and could well be set to leave the Bernabeu next summer.
The dilemma for Real Madrid is whether they should sell at the end of this season or wait until Cristiano Ronaldo can leave for free in 2015.
In early September, Cristiano Ronaldo rocked Real Madrid by openly declaring he was "sad." AS journalist Manu Sainz says today that this sadness is not financially related.
Cristiano Ronaldo has told Real Madrid he will reject an improved contract next summer as he is disappointed with his portrayal in the Spanish media and feels that despite his excellent goal scoring feats since arriving in Spain (169 goals in three and a half seasons) he is as far away as ever from winning the Ballon d'Or.
Real Madrid have offered an extended contract until 2018, increasing Ronaldo's salary from 10 million euros a season to 15 million.
PSG are tipped as the most likely club to secure Ronaldo should he leave Real Madrid. With the mega rich Parisians already declaring they want to bring Jose Mourinho and Ronaldo to Ligue 1.
Manchester United are also tipped by AS to be interested in bringing Ronaldo back to Old Trafford. The Portuguese forward is reportedly keen for a return to the club where he made his name.
Real Madrid face Manchester United in the first knockout round of the Champions League which is only likely to increase the speculation.
Earlier this week Manchester United full back Patrice Evra backed up Ronaldo's claims, if AS are to be believed.
Evra: "I have been in touch with him many times. He still loves Manchester United and misses Manchester United. He has done some incredible things for Real Madrid, he broke all the records, but they didn't show him the respect he deserves."
A video showcasing Cristiano Ronaldo's top 40 goals for Real Madrid is below.
---