Arsene Wenger to sign 'Job for Life' with new Arsenal deal after FA Cup, win or lose [Sun & Star]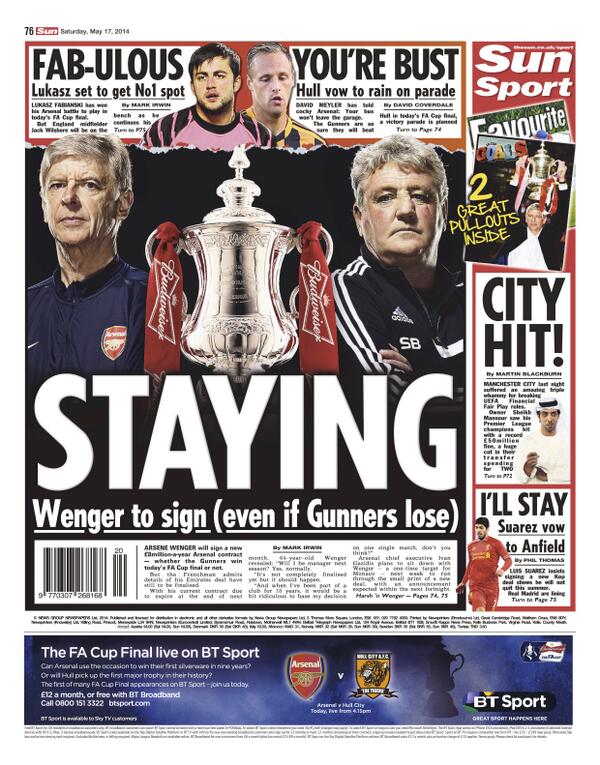 The 'will he won't he' rigamoroll over Arsene Wenger's future was ended a few weeks back, when the man himself told BeIN Sport he would be signing a new deal beyond this summer.
But tomorrow's tabloid backpages add a new dimension to the plot, claiming that Wenger's deal will effectively be a 'job for life', i.e. taking him into retirement from football.
The 'Job for Life' title is a bit hyberbolic, though, as it will only yake Wenger through to 67 (3 more years), after which he could feasibly continue managing elsewhere.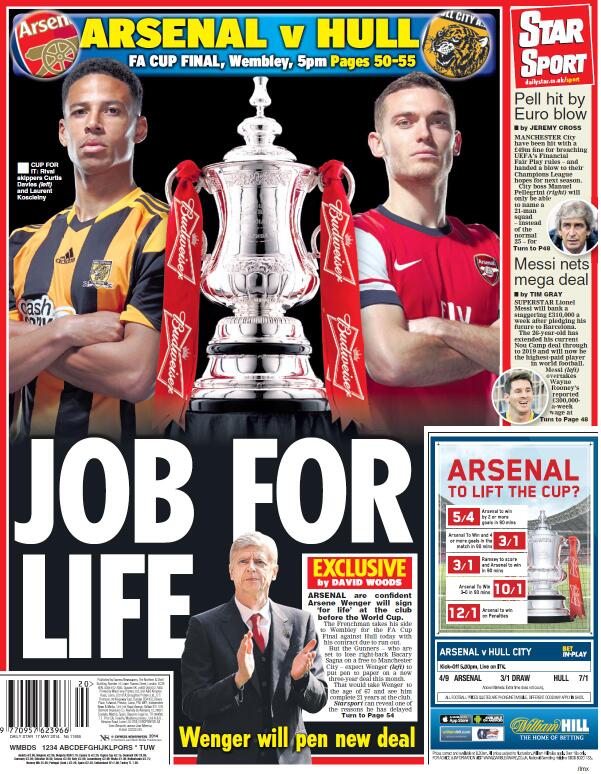 ---
GAMBLING CAN BE ADDICTIVE, PLEASE PLAY RESPONSIBLY