Arsene Wenger says it's 'impossible' to get team prepared due to commercial trip in World Cup year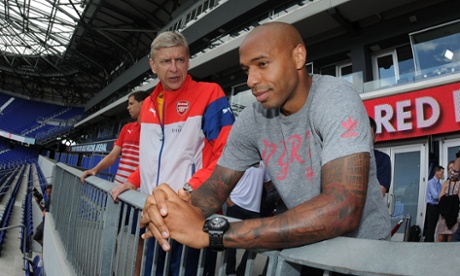 Arsene Wenger has echoed Louis van Gaal's sentiments from earlier this week, when the Dutchman had a gripe about the extent of Manchester United's obligations.
Arsenal boss Wenger added the factor of it being a World Cup year into the mix, lamenting that his side had to fly out to the US in between the recent World Cup finish, and the very-soon Premier League beginning.
It does feel as though the World Cup finished literally yesterday, and it is hard to believe that those who took part in Brazil could be 100% recharged and refreshed.
They'll no sooner be back on home soil than the league season will be upon them, and Wenger feels in this context, it will be 'impossible to adequately prepare his team this year.
"These training camps in the modern game are decided for commercial reasons and because of the extent of popularity of the club.
"We've never been to the States before and I was very happy to come to New York, a city I love. But for purely football reasons, the best thing to do is stay and not travel too much – because of the time you waste and the jet-lag you suffer."
He added: "This season is a post-World Cup year and very difficult because the time is very short between the final, which was on 13 July, and the start of the new season on 16 August. Fifa say you are obliged to give four weeks' holiday to the players, so I don't know how all that works together.
It looks, to me, impossible."
(Via The Guardian)
---
GAMBLING CAN BE ADDICTIVE, PLEASE PLAY RESPONSIBLY