Wenger & Arshavin sing a "Fairytale of North London" [Arsenal spoof song by Gunnerblog & Arseblog]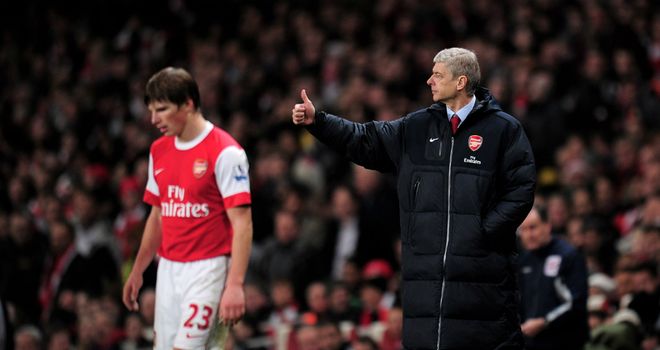 The comedy Christmas football songs continue to be churned out this week.
Days after a Crystal Palace released a wonderful new tune celebrating Marouane Chamakh, leading Arsenal bloggers Gunnerblog and Arseblog have come together to create the excellent "Fairytale of North London" sung by Arsene Wenger and Andrey Arshavin.
The video has been uploaded onto YouTube with the following description:
Gunnerblog and Arseblog join forces in this special Christmas duet.
The story between Andrey Arshavin and Arsene Wenger is a complex one, with many twists and turns – a fairytale, you might say. So to commemorate their odd bond, the Arsenal bloggers have put together this special version of Christmas classic "Fairytale of New York".
Gunnerblog reprises his role as Arsene Wenger, while Arseblog gives voice to the Andrey Arshavin character from the Arsecasts. Enjoy. And Merry Christmas.
Enjoy the superb video below.
---
GAMBLING CAN BE ADDICTIVE, PLEASE PLAY RESPONSIBLY