Arsenal's Wojciech Szczesny did the w*nker sign to the officials after being sent off against Bayern Munich
Arsenal's Wojciech Szczesny did not leave the Emirates field a happy man.
Arsenal's Polish keeper was sent off in the first half of the tie against Bayern Munich when he scythed down Arjen Robben in th ebox after the Dutchman had race dtrhough.
After getting sent off as well as giving away a penalty, Szczesny reacted badly by making a wanker sign to the officials as he headed down the tunnel.
See picture evidence of Wojciech Szczesny';s gesture to the officials below.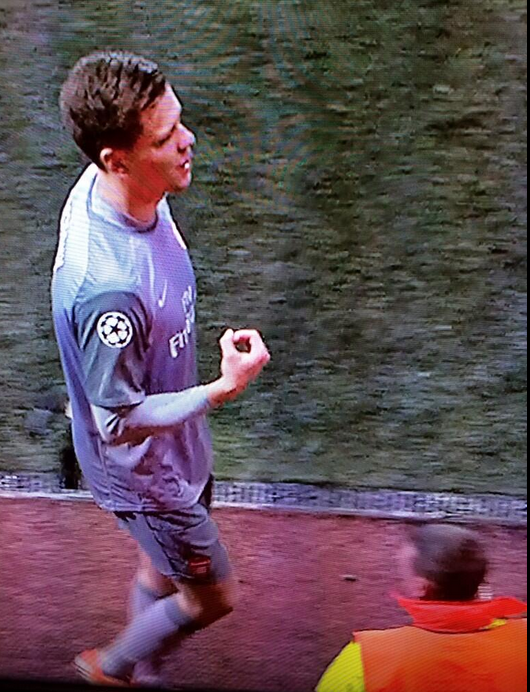 ---