Arsenal's Olivier Giroud post-Manchester City win: 'We want more trophies' [Video]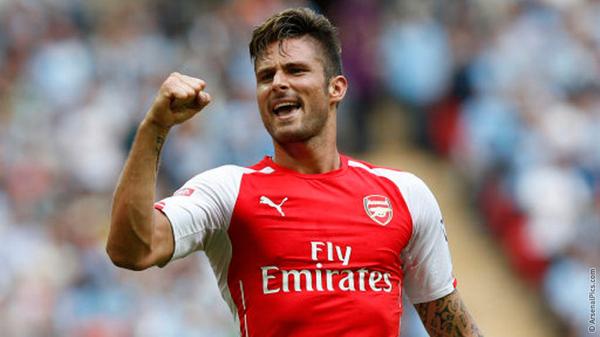 Olivier Giroud capped off a great win for Arsenal today with a stunning strike, arguably his best since joining the club two summers ago.
After receiving a bit of criticism for possibly returning to pre-season a little over his usual weight, Giroud shut a few people up with a great goal and good solid performance.
The French striker looks and sounds optimistic for the season ahead, pointing out the greater quality and quantity in the squad compared to the same time last year as reasons to feel the Gunners can go the distance this time around.
Giroud says he signed for Arsenal to win trophies, and after getting a taste with the FA Cup win last May, he and his teammates want more.
Best football betting tips & free bet offers
Click here for more Premier League betting tips
---