Arsenal's Guard of Honour for Manchester United (Pictures, GIF & Video)
"If that helped us we'd do one every week" – Arsenal boss Arsene Wenger.
Probably the most important aspect of Arsenal's Guard of Honour was how it appeared to rile Arsenal and soften up Manchester United resulting in Theo Walcott's 2nd minute goal.
Other than that, the only other point of interest to note is just why Arsenal left back Kieran Gibbs was staring so hard at Manchester United striker Robin van Persie!
Nevertheless, you don't see these every week in the Premier League and kudos for Arsenal for pulling it off without a fuss.
Did referee Phil Dowd clap a bit too much for Manchester United, as some "humour" websites have claimed. No, we don't think so.
As mentioned above, it looked like it played into the Gunners hands for the initial exchanges.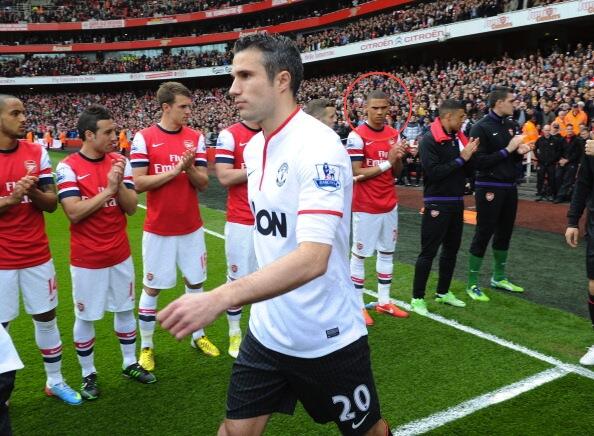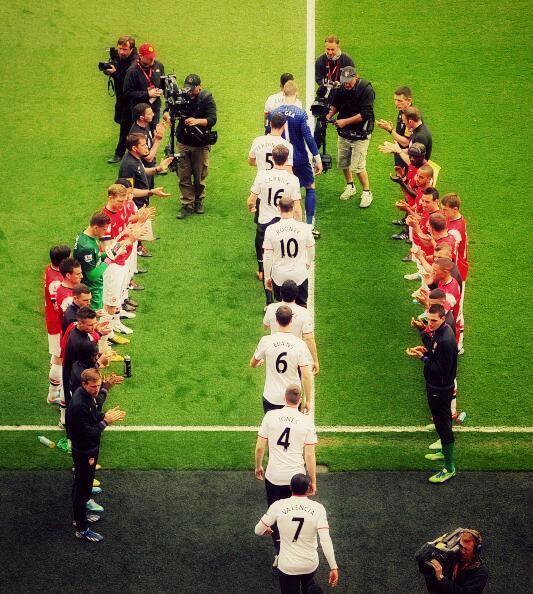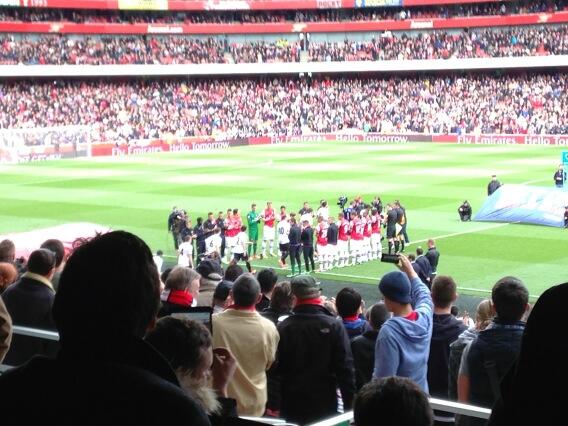 ---