Arsenal to make a £40m bid for Real Madrid's Karim Benzema [Telegraph]
The Telegraph on Thursday turns Arsenal fans' attentions away from the Gunners excellent 3-0 win away at Fenerbahce by boosting hopes that Karim Benzema could be set to move to the Emirates.
According to the backpage of the broadsheet, Arsenal are ready to make a £40m bid for Real Madrid's French international striker.
Rumours linking Arsene Wenger to Benzema are nothing new, and only a couple of weeks away an identical rumour was floated by Futbol Mercado saying that Arsenal had lodged a €45m bid for the Los Blancos centre-forward.
Moreover, the Futbol Mercado rumours followed gossip leaked by French newspaper Le 10 Sport a week earlier, which also claimed that Arsenal were considering a £39m bid for the Real Madrid having been thwarted in their efforts to sign Liverpool's Luis Suarez.
Now, of course, there is the outside chance the any negativity towards the Arsenal-Benzema story is misplaced. That said, many Gunners fans who will hear the Telegraph's rumour on Thursday may be quick to dismiss it as nonsense.
A picture of the backpage of the Telegraph on Thursday is below.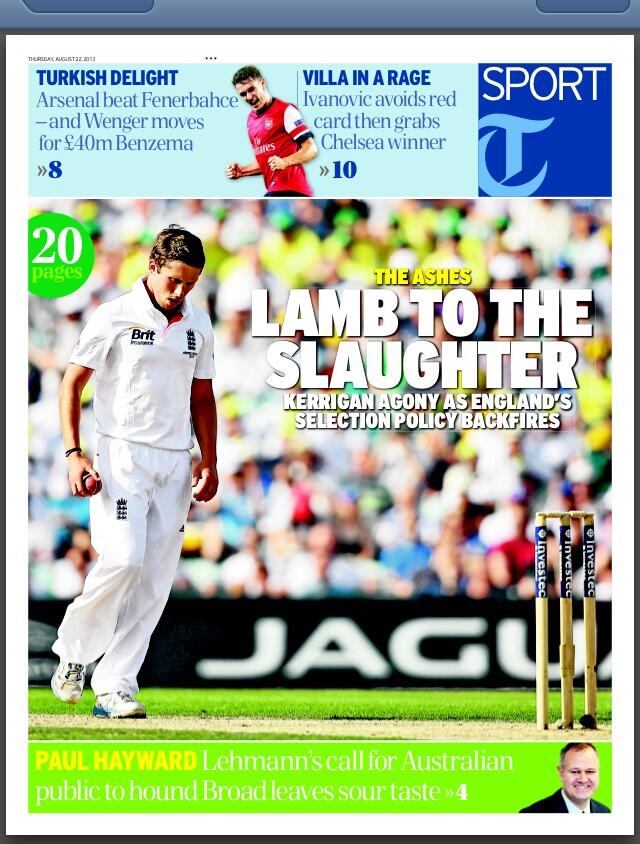 ---