Arsenal target & Ivory Coast defender Serge Aurier is now officially fastest speedster at the World Cup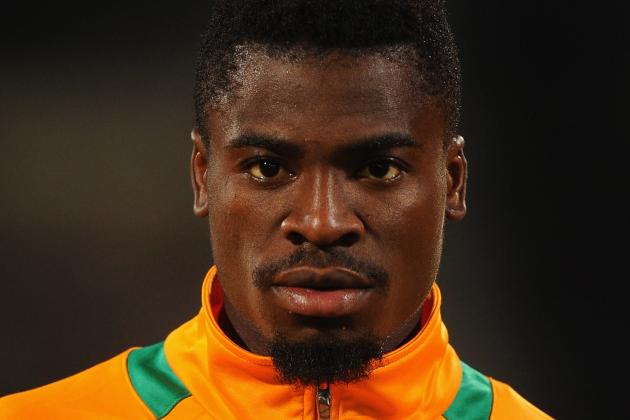 One of the big talking points during this World Cup has been the top speed measurements by FIFA.
At the start of the competition it was claimed that Holland's Arjen Robben had become the fastest player in world football, overtaking Arsenal's Theo Walcott, when he was apparently recorded sprint at 37km/h.
Those figure was later debunked though, as new data showed that Arjen Robben 'only' ran at 31km/h against the Spanish.
Then, several days later, Arjen Robben saw his title as the fastest man at the World Cup also fall by the wayside as Croatia full back Darijo Srna was clocked at running 32.98km/h against Cameroon.
Now, however, the race to the fastest speedster at the World Cup has changed hands once more, as Ivory Coast right-back Serge Aurier, reportedly a target for Arsenal this summer, has been recorded running at  33.52km/h in the 2-1 defeat to Colombia.
See the proof below.
Click here for more Premier League betting tips
---