Arsenal star Mesut Ozil posts 'deep' message & celebratory photo to Facebook post win v Everton
Arsenal record signing Mesut Ozil was finally back to his best in Arsenal's 4-1 FA Cup quarter final win over Everton.
The German star, who has been on the end of a notable amount of criticism, in recent months, was lauded for his brilliant performance after opening the scoring for Arsenal.
After the game, Ozil took to his Facebook page to thank the fans for all their support.
With the lovely photo, he included a message 'It's not over when you lost a game, it's only over when you lose faith and hope.'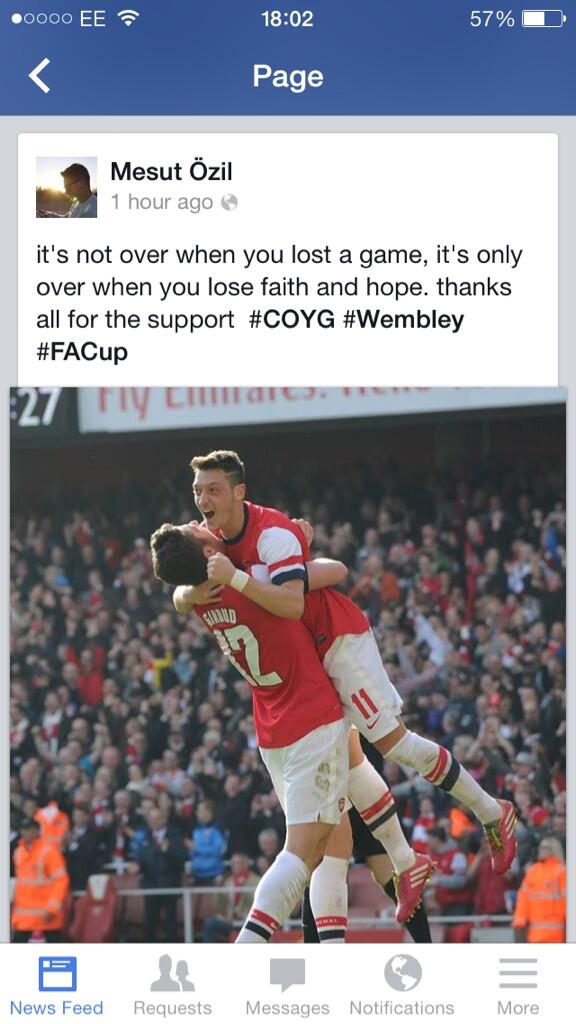 ---
GAMBLING CAN BE ADDICTIVE, PLEASE PLAY RESPONSIBLY