Arsenal shouldn't have even won the corner kick they scored from v Bayern Munich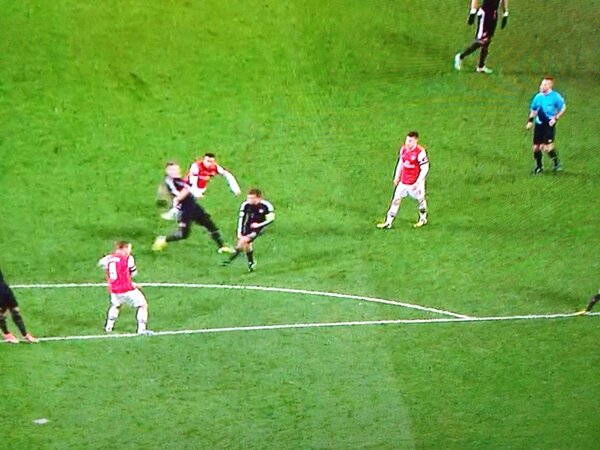 Arsenal travel to Munich in three weeks time with a precious goal, unfortunately Bayern have three away strikes of their own and it would be a major surprise were the runaway Bundesliga leaders to let this tie slip from their grasp.
Little has been made in the aftermath of Arsenal 1 – Bayern Munich 3 about the Gunners goal but replays suggest referee Svein Moen made a fairly basic mistake for the corner kick that preceded Lukas Podolski's goal.
In the 54th minute, Cazorla hit a shot from the edge of the area that deflected off Podolski. Referee Moen signalled for a corner, but as the picture shows he had a pretty terrible angle to tell whether it was an Arsenal corner or Bayern Munich free-kick.
This, of course, would not be the first time a Norwegian referee made a rather large error in a big Champions League knockout game in London.
But, in defence of Moen, he could have done with some guidance from his linesman or the fifth official…
Click here for more Premier League betting tips
---