Arsenal prepare €30m bid for Balotelli; Wenger meeting Super Mario's agent shortly [Mediaset]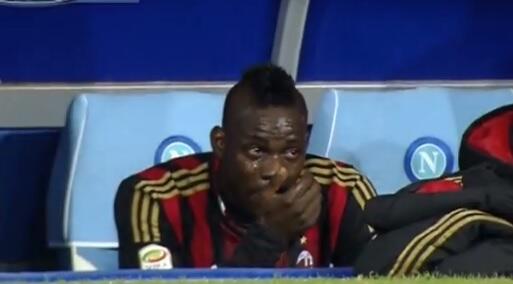 The January transfer window came and went without Arsene Wenger adding world class strikers to assist Olivier Giroud.
So, it seems likely that Arsenal will be linked with a host of hitmen in the coming months and Italian news outlet Mediaset have a semi-plausible story regarding a move for Mario Balotelli today.
Mediaset claim Arsenal have already informed AC Milan they would be willing to pay 30 million euros to bring Mario Balotelli back to the Premier League next season.
And, Balotelli's notorious agent Mino Raiola is expected to meet with Arsene Wenger "shortly".
Rumours surrounding Balotelli's private life have flooded the Italian media in recent weeks and led to Super Mario crying on the bench on Saturday night after he was withdrawn from AC Milan's defeat at Napoli.
Key to the move, according to Mediaset, is the fact Arsenal have agreed a new sponsorship deal with Puma who are also the boot sponsors of Balotelli.
And, the 30 million euro fee would offset any financial problems AC Milan could face without Champions League next season.
Whilst a Mario Balotelli move to Arsenal seems somewhat plausible, would Arsene Wenger really be keen to work with one of the worst behaved footballers known to modern football?!
Related link: So Lazy! Mario Balotelli takes a shortcut to avoid obstacles during AC Milan training [Video].
---