Former Arsenal player says that Arsene Wenger gave out about long balls in training
Thomas Eisfeld will never be remembered as an Arsenal great but the former Gunners player remembers his time at the Emirates with much fondness.
Snapped up from Borussia Dortmund in 2012, Eisfeld was tipped to be one of the best young players in Germany but couldn't live up to that billing in England.
He made only two senior appearances for the club before moving across London to Fulham last year. Now on loan at Bochum, Eisfeld has spoken to Goal about the Arsenal years.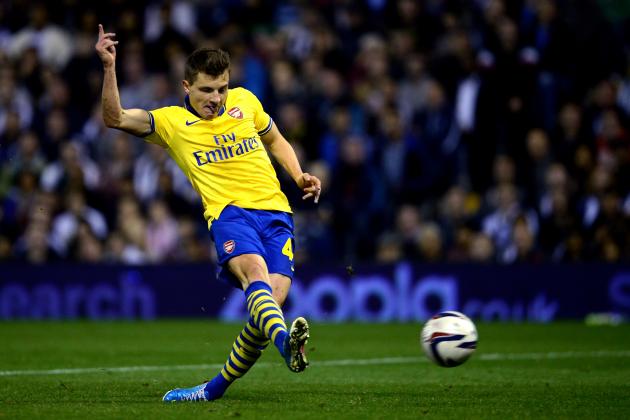 In an interesting interview he revealed that Arsene Wenger could be a very reserved figure during training sessions but you would make him sheepishly roar if you hit a long ball.
He said: "Arsenal stands for a certain kind of football. Arsene Wenger has formed the club, he emphasises the beauty of the game.
"If you play a long ball in training you would get some words – even from the other players. He [Wenger] is very quiet, doesn't talk much. During training sessions he rarely corrects something.
"Only after having finished he will talk to you, two or three sentences. And that is what you remember for a long time. In general, he is a person everybody respects, absolutely."
It paints an interesting picture of Wenger. Although we never pictured him as a chatterbox, we didn't expect to hear of such a quiet figure. Thoughtful is perhaps a more flattering word.
Eisfeld went on to say that despite failing to make the grade at Arsenal, he doesn't regret his time there.
In fact, he'd do it all again: "If you get an offer from Arsenal you don't decline it as a young player. The club is a world club, regularly playing in the Champions League.
"I would sign right away. You learn so much. The level at training is crazy high. There are several players who are internationals competing for the positions. There's so much to learn for a young player."
Back Aston Villa to beat West Brom at 9/2!!!
---