Arsenal legend Lee Dixon moves to distance himself from owl ownership in adoption controversy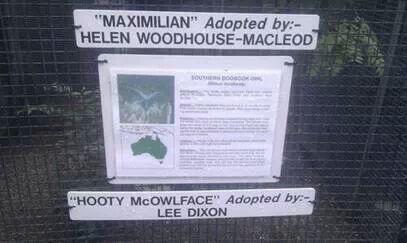 Arsenal legend and BBC pundit Lee Dixon has been moved to distance himself from ownership of a nocturnal hunting bird, after an image from an owl adoption agency appeared on the Internet with his name as the owner of an orphaned bird.
The picture (left), shows that one Hooty McOwlface has been adopted by one Lee Dixon; though not the former Gunners full-back; just some bloke named Lee Dixon.
Dixon took to Twitter to distance himself from any attachment to McOwlface.
(The headline is a joke/parody).
The owl is not mine!!!!

— Lee Dixon (@LeeDixon2) October 10, 2013
---
GAMBLING CAN BE ADDICTIVE, PLEASE PLAY RESPONSIBLY