Arsenal keep faith in Wenger, French boss handed £70m to spend in the summer
As many had predicted following Arsenal's shock 1-0 home defeat to Blackburn on Saturday, the next couple of days are likely to be dominated by the crisis at the Emirates.
With Arsene Wenger under as much pressure as "The Professor" has been in north London, the back pages are full of speculation surrounding the Arsenal manager on Monday morning ahead of the Champions League clash with Bayern Munich on Monday.
Of most interest to Arsenal fans will be the Daily Telegraph Sport front page that says Wenger is "going nowhere" and will be handed a 70 million pound transfer kitty next summer.
The Daily Star, a paper with close links to Arsenal, also has a Gunners angle, claiming Wenger has blasted his flops under the headline "Babies."
And, the Times quotes Arsenal talisman Jack Wilshere who hopes Chelsea's success in the Champions League can show the Gunners the way in 2012/2013.
All three of Monday's sports pages can be seen below.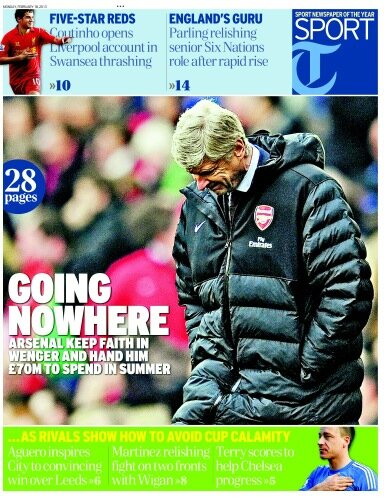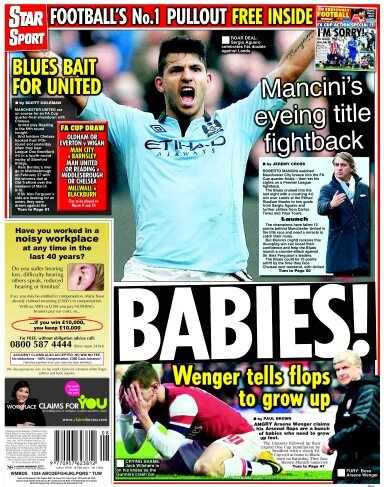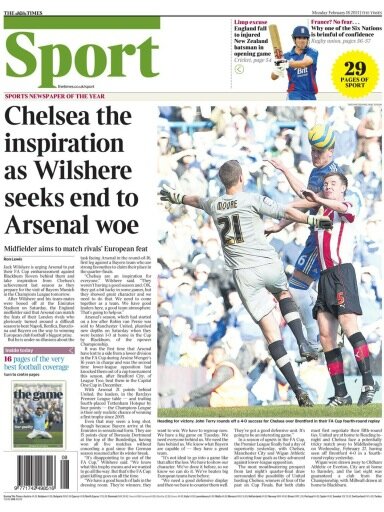 ---