Arsenal have scored 83.3% of their home goals this season in final 30 minutes [Graphic]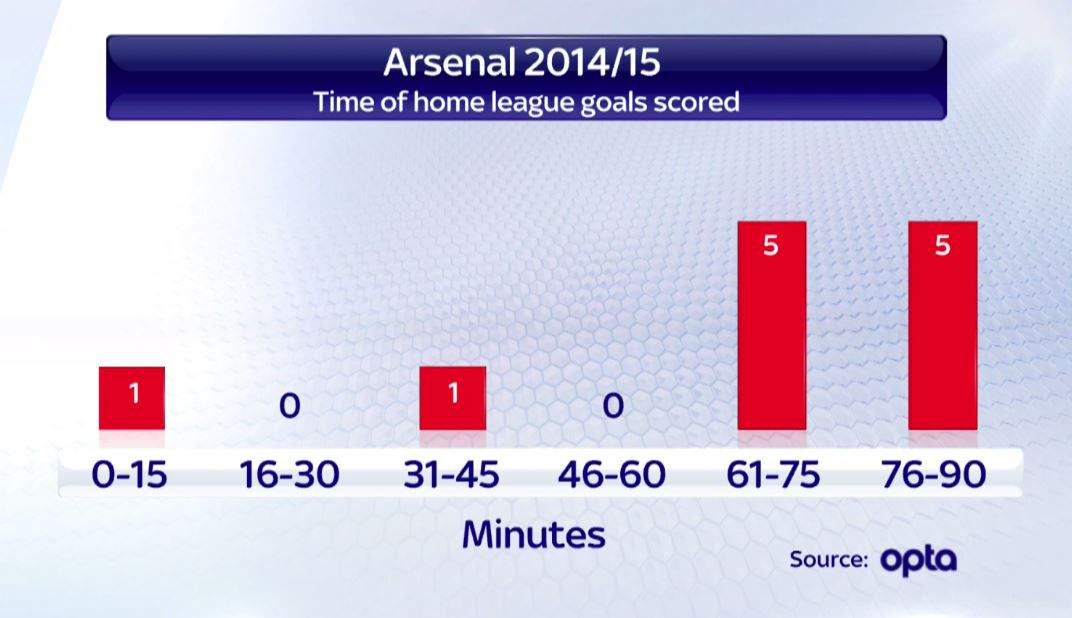 Arsenal last night secured a crucial 1-0 win over Southampton thanks to an 89th minute Alexis Sanchez goal.
A statistic has emerged which shows a huge majority of the Arsenal goals scored at the Emirates this season have come late on.
Only two goals have been scored before the 60th minute with 83.3% of the goals scored in the final third of the game.
What does this say about Arsene Wenger's side? Slow out the blocks? Or come up with the goals when it matters most?
Click here for more Premier League betting tips
---