Arsenal fans recycle a 2011 clip of Chelsea bound Cesc Fabregas saying he'd only play for them or Barcelona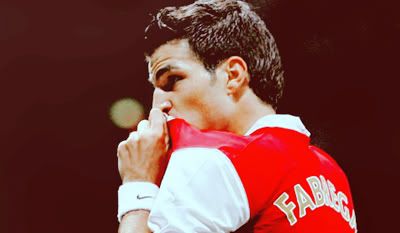 If everything goes according to the plan laid out in the papers, Cesc Fabregas will imminently be announced as Chelsea's newest star.
Cesc, who would arrive at Stamford Bridge to become the successor to Frank Lampard in the Blues' midfielder, would upset many Arsenal fans by moving to their London rivals.
Aside from strengthening Jose Mourinho's men significantly for the 2014-15 season, some Gunners fans are remembering a pledge made by Cesc back in 2011 when he talked about clubs he'd play for in the future.
In an interview with Sky Sports after his move to the Camp Nou, Fabregas coolly promised:
Apart from Arsenal and Barcelona, I don't see myself playing for anyone else. No.
Three years later, that statement can now be consigned to the rubbish bin.
---