Arsenal eyeing move for Manchester United old boy Javier 'Chicharito' Hernandez [Star]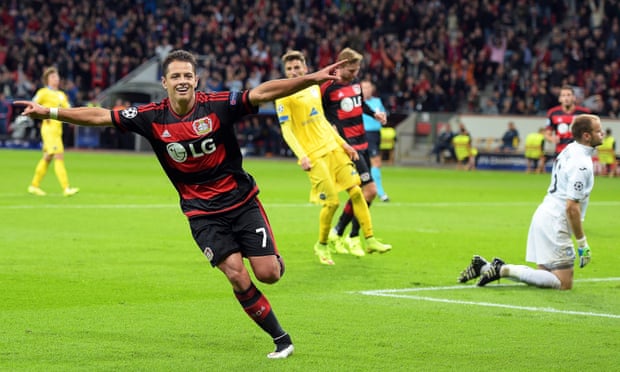 Arsenal are eyeing a move for Javier Hernandez, The Star claim in an exclusive.
The Mexican has been in great form ever since joining Bayer Leverkusen on transfer deadline day, having been unceremoniously frozen out and offloaded by Manchester United boss Louis van Gaal.
And Chicharito has really been rubbing Van Gaal's face in it lately, seeming to be almost planning for his goals to coincide with United's worst defeats.
With United struggling for goals, Chicharito's 11 goals in 14 Bundesliga games makes the decision to let him leave a folly, and the Gunners have apparently realized this.
But for an 'exclusive', the article is pretty light on details or concrete information – for one thing, they don't even specify whether Arsenal are eyeing the move this January or in the summer, so we can only presume they mean January.
Just imagine the scenes if Hernandez makes a triumphant, goal-scoring return to the Premier League.
---