Arsenal & Chelsea fans suffer at the bottom of the Premier League rip-off table [Sun]
As the Premier League roars back to life this weekend, the Sun have conducted a study into which football fans are the most ripped off by their clubs.
The Sun presented their findings in their 'Fair Pay League', and the major takeaway is that fans of teams in London are forced to pay the highest prices at matches.
There were seven categories assessed in the study: the cost for a pie, a cuppa, a matchday programme, a junior replica shirt, an adult replica shirt, a matchday ticket and finally a season ticket.
While Swansea ended up bottom of the league by default as the Welsh club refused to participate in the study, Arsenal and Chelsea fans also found themselves in the bottom three.
Cutting to the chase, the cheapest total spend for Arsenal fans stood at a whopping £1145.50, while Chelsea fans can stand to pay £904.50 at Stamford Bridge.
Tottenham just escaped the bottom three with a cheapest total spend of £903.20.
At the other end of the table, Stoke City (£402.60) offers the best value for money in league, followed by Man City, Aston Villa and Leicester.
See the data on the full Fair Pay League below.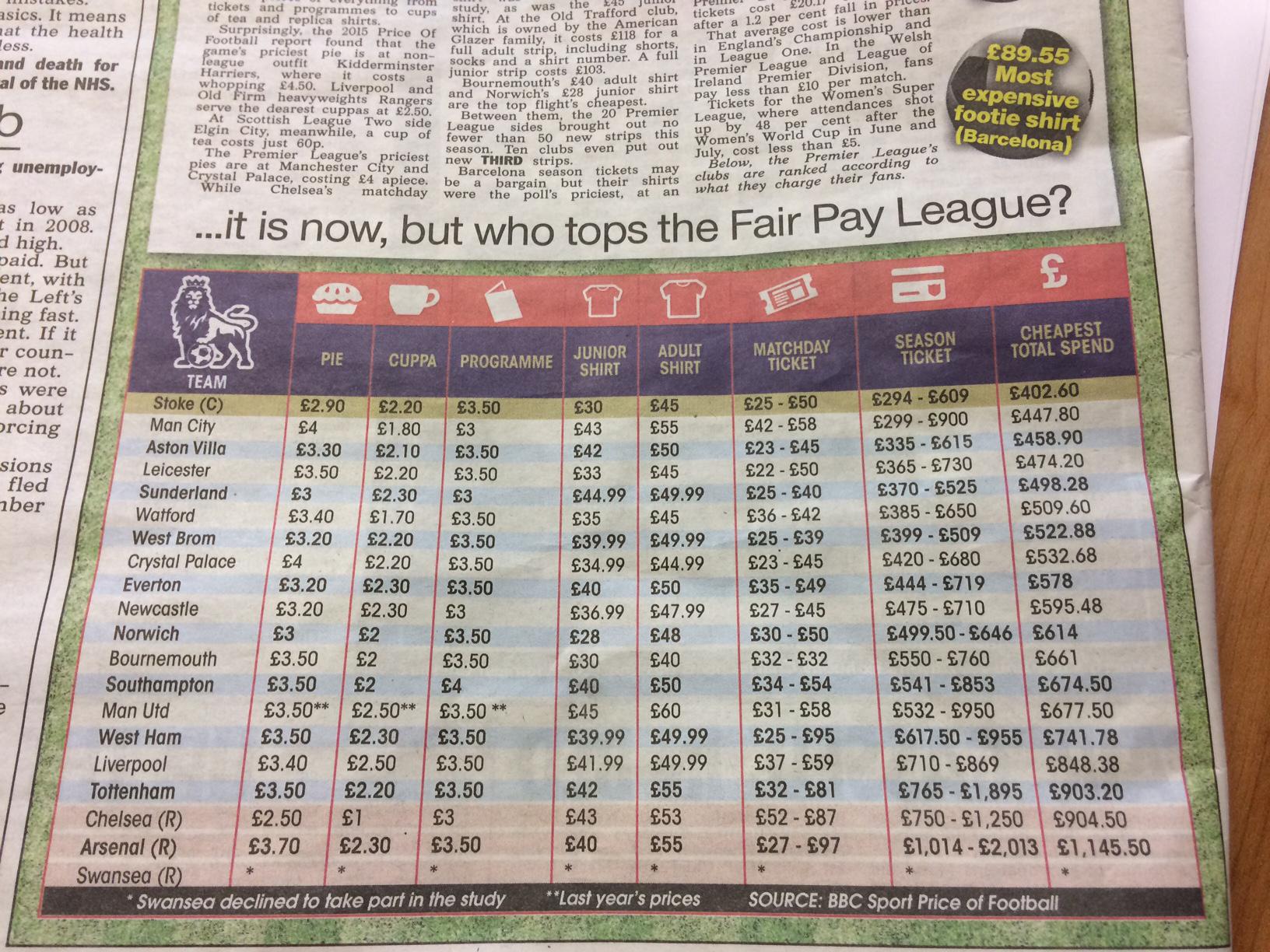 ---