Arsenal boss Arsene Wenger arrives at the World Cup to scout Mandzukic, Balotelli & Benzema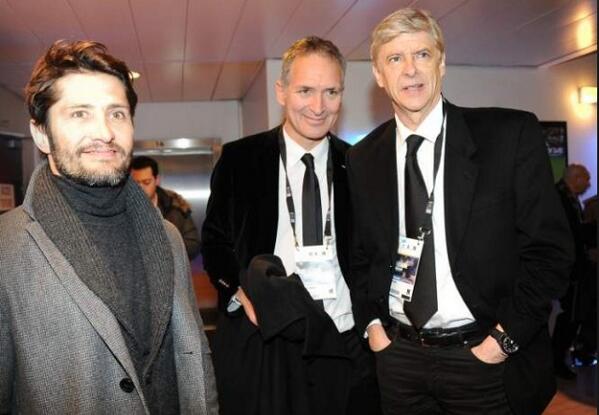 Arsenal manager Arsene Wenger knows all about Mario Mandzukic, Mario Balotelli and Karim Benzema, right?
Well, the Daily Telegraph report today that the Arsenal boss has arrived in Sao Paulo for the World Cup and will be scouting three of the highest profile strikers in world football in Brazil.
Olivier Giroud struggled at times during 2013/2014 with the physical burden of being Arsenal's only real front line striker and it seems inevitable that Arsenal will bring in another hitman this summer.
Wenger is, yet again, commentating on French channel TF1 and we can expect many of his statements to be translated into English should they pertain to Arsenal.
Matt Law in the Daily Telegraph writes: "Arsenal are planning to sign at least one striker and Mandzukic is high on Wenger's list of targets, which also includes Karim Benzema and Mario Balotelli who are also at the World Cup with France and Italy."
Mandzukic, who is not playing in the Brazil-Croatia World Cup opener this evening due to suspension, seems the most likely Arsenal summer signing having already announced he wants to leave Bayern Munich.
Wenger will also keep an eye on Benzema who looks set to play alongside Olivier Giroud in a front three for France at the World Cup.
World Cup betting tips: Beat the bookies during Brazil 2014 – a top 10 list.
---