Argentina have a huge banner for the World Cup featuring Diego Maradona, the Pope & Lionel Messi [Picture]
The Argentinean national team are taking a massive banner to Brazil.
The huge banner, which fills most of the grass on a football pitch, features Diego Maradona, the Pope and Lionel Messi.
Typically, the banner refers to Maradona as "Dios", god, while the Pope takes centre stage.
See the awesome Argentinean banner set for the World Cup below.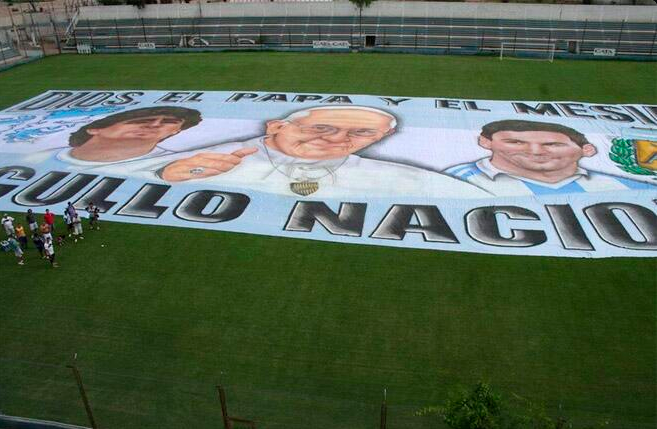 Best football betting tips & free bet offers
Click here for more Premier League betting tips
---