Andy Cole on Redknapp's revelation that players don't want to play for England: 'It's been happening for a LONG time'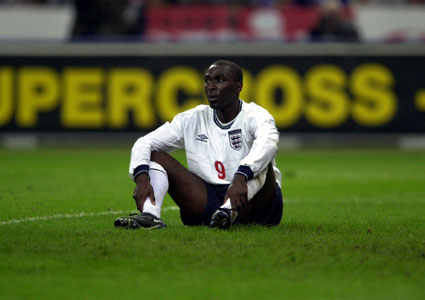 Andy – pardon me – Andrew Cole, has some interesting comments to make on Harry Redknapp's 'revelation' that many England players simply don't want to play for the Three Lions, and will do anything to get out if it.
The former Man United and Newcastle striker says that this is nothing new, that it's been happening for 'a long time, a long long time'.
Cole added that it's a well know, poorly kept secret within English football, and that even the media are well aware that it goes on, so it's a bit silly of them to be feigning shock.
Cole, who had one of the most contrasting club/country careers in recent memory – just 15 caps and 1 goal despite his trophy-laden club career – says that it's because of the massive pressure the England players are under.
That seems like a bit of a powder-puff reason – does Cole have any idea how much pressure Argentina, Brazil, and Italy players are under by comparison?
Considerably more, and yet no one formally retires from those international sides, whereas with England…(Scholes, Shearer, Cole himself…).
---
GAMBLING CAN BE ADDICTIVE, PLEASE PLAY RESPONSIBLY