An Iranian youth team coach is arrested after he assaulted a referee [Video & Pictures]
A youth match in Tehran this week hit the Iranian sports headlines after one of the managers disgracefully attacked the referee in a viscous assault.
According to local reports, the offending manager was provoked into his awful assault after the coach was sent off by the official towards the end of the game following a series of outbursts in relation to dodgy calls in the match.
When the final whistle was sounded, the Iranian youth team coach took out his aggression on the referee in brutal fashion.
As the players and the officials trotted off the pitch, the manager slowly walked towards the referee before all hell broke loose.
Then referee in fact was the first to get physical as he pushed the manager away as he entered his proximity, but then the coach hit back hard with a series of punches and kicks which left the ref walking around with a ripped jersey.
Eventually the manager was mandhandled off the pitch by a couple of heavies, but the referee couldn't let the issue lie as he chased his assailant down the tunnel.
As recorded by a series of images, the violence continued in the changing rooms, and ultimately the referee was left looking dazed with a bloodied cut under his eye.
Reports later confirmed that the youth team manager was arrested by police, however he has since been released from jail.
Video and pictures of the shocking assault in Iran can be seen below.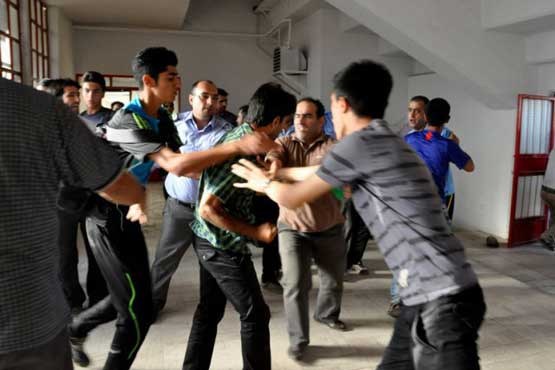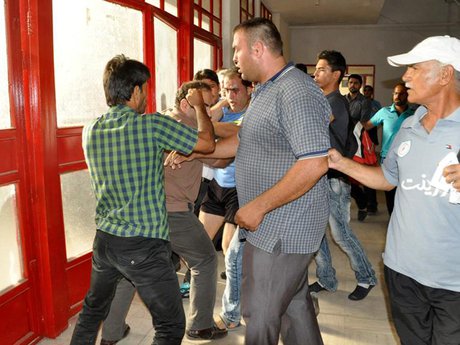 ---
GAMBLING CAN BE ADDICTIVE, PLEASE PLAY RESPONSIBLY