An incredible miss you won't have seen: Michael (Fluminense) v Gremio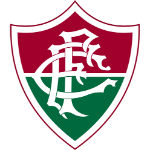 For fans of crazy misses its been a decent few days.
Robbie Findley was first to catch the bug with a crazy FAIL for Nottingham Forest in their FA Cup defeat to Leicester on Tuesday and on Wednesday Danny joined the club with another shocker for Zenit in a friendly versus Bunyodkor.
Fluminense eased to a 4-1 victory in the Junior Copa Sao Paolo on Wednesday but to say they should have scored five would be an understatement.
Among the scorers for Flu was Michael, who with 15 minutes to go was presented with an open goal when the Gremio keeper parried a shot into his path.
The goal was open, Michael was just in the six yard box. The crazy miss can be seen here.
Incredibly, Michael is developing a crazy reputation for terrible misses, as this video from the same competition in December proves.
***
The incredible misses kept flowing on Thursday.
In the Ukraine, Shakhtar's Alex Teixera managed to hit the bar when standing almost on the goalline in a friendly with Uzbekistan.
Later in the day in Saudi Arabia Al Hilal's Essa Al-Mehyani hit the post when facing an open goal from three yards out.
---