Paddy Power claim they were behind Grim Reaper stunt taunting David Moyes during Everton – Manchester United [Pictures]
We sent our Grim Reaper to Goodison Park, is it time up for David Moyes? pic.twitter.com/6vN89npp3y

— Paddy Power (@paddypower) April 20, 2014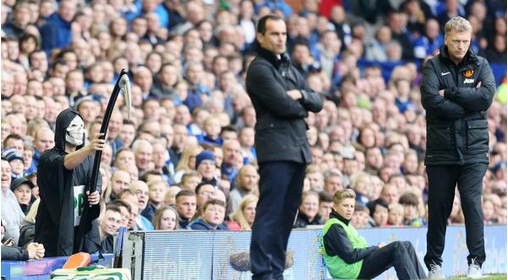 David Moyes returned to Goodison Park for the first time since leaving Everton today, his Man United side looking for revenge for the reverse fixture.
One nefarious character – assumed initially to be an Everton fan – dressed as the Grim Reaper, sat right behind Moyes' dugout, was taunting the United manager, scythe in hand and everything.
Death was escorted off the premises by the Everton stewards midway through the first half, and now the mystery man has been revealed.
Irish bookmakers Paddy Power claim they were the Masterminds behind the stunt, tweeting pictures showing their sticker on the scythe; though oddly no stickers or signs were spotted by people around Death, while the scythe shows no sticker in the first pic…the picture showing Death wearing the Paddy Power T-shirt seems legit though, so looks it like another coup for Power, who also flew a banner over Old Trafford a few weeks ago.
Bet on the Premier League Race for Fourth and claim a free bet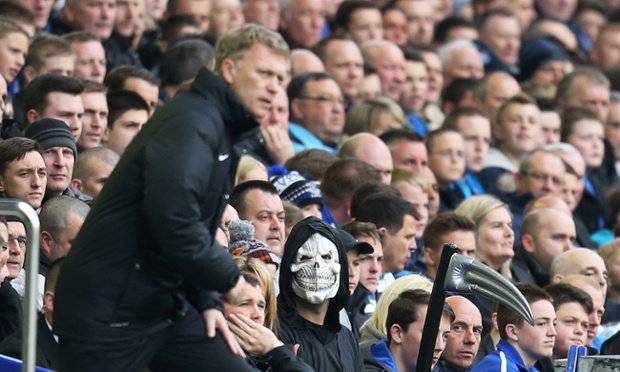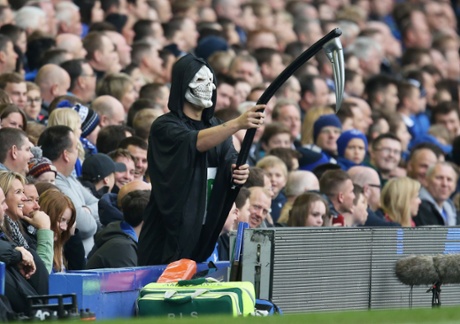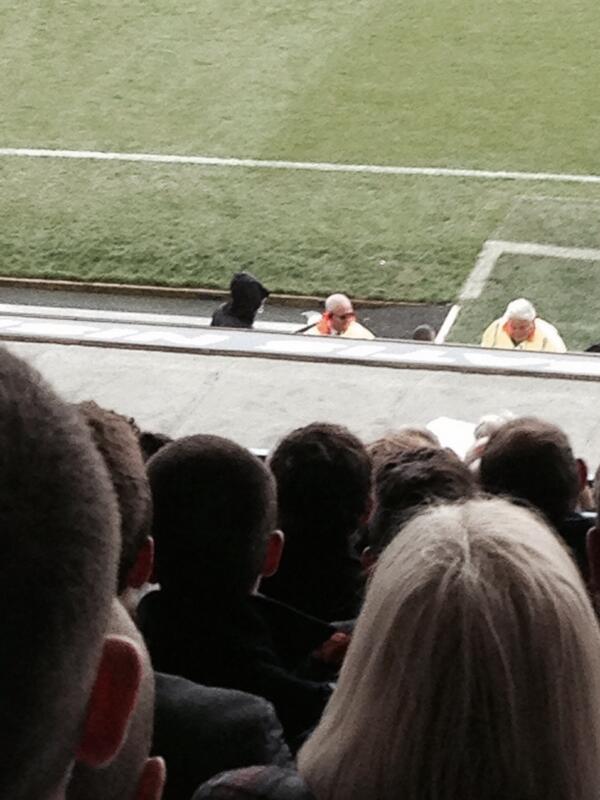 ---