Amazulu v Manchester City: Watch a Live Stream of Manuel Pellegrini's 2nd game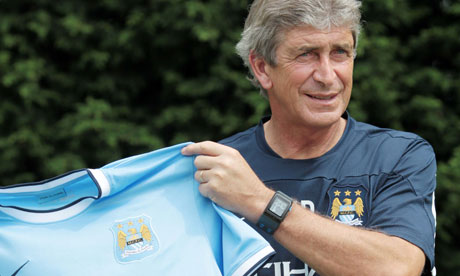 Watch Amazulu v Manchester City on our live football online video streaming service via Bet365.
Manchester City play their second game of their South Africa tour and pre-season as they face Amazulu at the Nelson Mandela Bay Stadium in Port Elizabeth – kick-off: 19:00 UK time.
It also marks Manuel Pellegrini's second game in charge, after the 2-0 defeat to SuperSport United last Sunday.
So how can you watch Amazulu v Manchester City on our live video streaming service?
Bet365 are showing Amazulu v Manchester City live, legal and straight onto your computer via 101 Great Goals. Simply click on this link or the Live Streaming tab above and follow the simple step-by-step instructions to watch.
NOTE: Be aware that Bet365 have some geographical restrictions on the broadcast of Amazulu v Manchester City, whilst those without a Bet365 account will need to deposit money in an account to watch the match.
Amazulu v Manchester City is not available in the UK, Ireland, Africa and USA but can be watched anywhere else on the planet including in Western Europe and the Middle East.
The Manchester City players will likely be eager to get a win under their belt despite pre-season simply being about fitness rather than results.
There may also be a little pressure on City strikers such as Sergio Aguero and Edin Dzeko with Alvaro Negredo all but signed and Stevan Jovetic on his way.
But, Amazulu will be keen to replicate SuperSport United with a victory and this could be a keenly fought (pre-season) encounter.
Watch Amazulu v Manchester City live, legal and online via Bet365 here.
Check out the full listing of all the week's live online & legal games can be seen here.