"Almunia should definitely be making that save. I think I could have leapt over sharper than that!" – Andy Townsend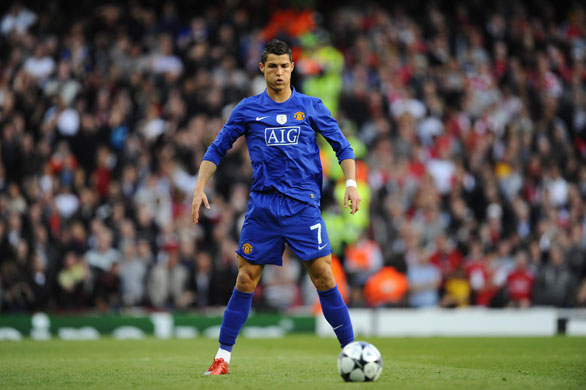 During the halftime break of the Arsenal-Manchester United match on Tuesday night, the ITV in-house punditry team had a lively debate over whether Manuel Almunia was at fault for conceding Ronaldo's 41-yard free-kick.
Leading the critics was everyone's favourite English-Irishman, Andy Townsend.
Armed with a touch-screen TV to help try and illustrate his points, Townsend ignored the early explanation of Jens Lehmann as to why the Gunners lined up a 2-man wall against Ronaldo's dead-ball, with the former tactics-truck hack bleating "if he doesn't have a wall… would he [Almunia] have been able to make the save?"
Then, continuing to set aside his fellow pundits opinions, Townsend farted the Almunia was "slow getting down there," observing "he looks like he is falling over there" and ending with the self-obsessed line that "I think I could have leapt over sharper than that!"
Looking to inject some common sense into the discussion, Teddy Sheringham attempted to convince Townsend that the Spanish keeper was blameless before dishing out credit to CR7 for "a fantastic strike." Jens also chipped in with the throwaway line that the new balls make life extremely difficult for goalies.
Townsend seemingly remained unconvinced.
The debate can be seen here.
---
GAMBLING CAN BE ADDICTIVE, PLEASE PLAY RESPONSIBLY