After saying 'No' last summer, Ronald de Boer says brother & Ajax coach Frank is now 'ready' to talk to Spurs [Talksport]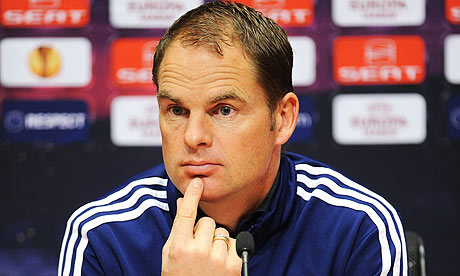 Ronald de Boer is doing a spot of lobbying for twin brother Frank, either in a bid to get him a move to the Premier League, or a better deal as Ajax coach.
And despite the fact that Tim Sherwood is comfortably in situ at Spurs, the links and rumours around Frank de Boer have never fully gone away, since Tottenham approached him last summer.
His bro Ronald, speaking to Talksport, reckons it's back on, and that Frank is now 'ready' for a Premier League move.
"Frank has already denied Liverpool and Tottenham. Tottenham wanted to take him in January, but Frank said no.
"He also said no to Liverpool last year. He thought he was still not ready and wanted to learn more.
"Now he's ready, though. We'll have to wait and see (what offers he gets). It's important for Frank to get the right club otherwise he won't leave Ajax. He's very happy there."
---