After injuring Neymar, Colombia's Juan Zuniga receives racist abuse and death threats from Brazilians on Twitter
After injuring Neymar and putting him out of the rest of the World Cup last night, Juan Zuniga was always going to find himself in the eye of a storm.
But that the criticism of Zuniga's brutal foul on Neymar has descended into racial abuse and death threats is a sorry sight, but sadly is almost par for the course when these situations arise.
Brazilians have taken to Twitter to racially abuse Zuniga, calling him a 'monkey', and tagging him with death threats.
Several have issued cowardly warnings that Zuniga shouldn't be allowed to leave Brazil alive, while others have limited themselves to hateful racial abuse.
It goes without saying that Brazil is one of the most racially diverse countries in the world; its society is reflected in this World Cup team, with players of all colour and creed, with several black players included (Dante, Willian).
Regardless, no player should have to put up with such race hate over a foul committed on the football pitch.
In a country of nearly 200 million, a handful of idiots are an unavoidable consequence, unfortunately.
Some of the sick Tweets from Brazilians to Zuniga can be seen below ('Macaco' is Portuguese for 'Monkey').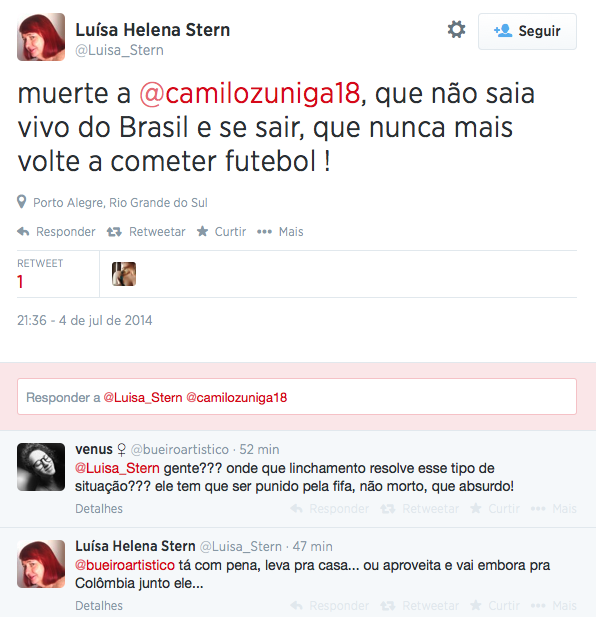 ---
GAMBLING CAN BE ADDICTIVE, PLEASE PLAY RESPONSIBLY