Adriano released by Atletico Paranaense the day after being filmed partying in a nightclub [Video]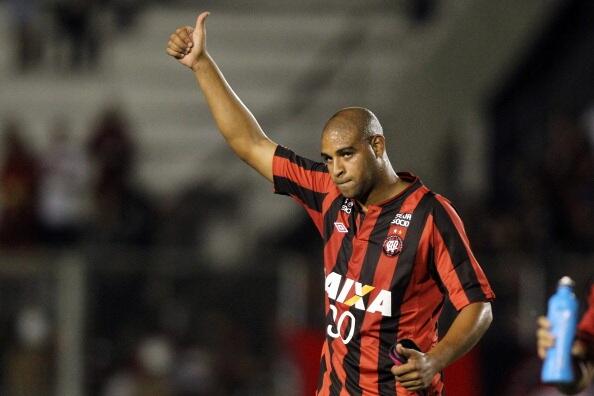 32 year old former Inter Milan star Adriano was supposedly destined for great things but his career has been hugely hampered by off-the-field issues.
Recently Adriano made a comeback with Brazilian side Atletico Paranaense after two years out the game, signing a productivity contract, whereby the club could sack him if he didn't fulfil his professional duties.
The troubled striker made only 4 appearances during a two month spell with the club before they announced his departure on Friday.
Adriano wrote on Twitter late on Friday that "his goal was achieved" with Atletico Paranaense.
"My time with the club was very gratifying," he said. "Now I can keep doing what I like doing the most, which is to play football."
Watch a video of Adriano partying the night before he missed a second training session within a week.
---
GAMBLING CAN BE ADDICTIVE, PLEASE PLAY RESPONSIBLY